Sabancaya volcano news & activity updates:
Вулкан Sabancaya: Консультативный центр по вулканическому пеплу: UNABLE TO DETECT
Чт, 31 янв 2019, 14:00
14:00 PM | ПЇЅПЇЅПЇЅПЇЅПЇЅ: VN
Консультативный центр по вулканическому пеплу (VAAC) в Buenos Aires выпустил следующий отчет:
FVAG01 at 13:57 UTC, 31/01/19 from SABM
VA ADVISORY
DTG: 20190131/1400Z
VAAC: BUENOS AIRES
VOLCANO: SABANCAYA 354006
PSN: S1547 W07150
AREA: PERU
SUMMIT ELEV: 19576 FT [5967 M]
ADVISORY NR: 2019/127
INFO SOURCE: GOES-E. GFS WINDS. VOLCANO WEB
CAMERA.
AVIATION COLOR CODE: NOT GIVEN
ERUPTION DETAILS: UNABLE TO DETECT
OBS VA DTG: 31/1345Z
OBS VA CLD: VA NOT IDENTIFIABLE FROM SATELLITE
DATA
WINDS FL180 255/10KT FL240 200/05KT FL300 172/05KT
FCST VA CLD +6HR: 31/2000Z NOT AVBL
FCST VA CLD +12HR: 01/0200Z NOT AVBL
FCST VA CLD +18HR: 01/0800Z NOT AVBL
RMK: VA NOT SEEN FM STLT IMAGERY NOR WEBCAM DUE
TO WX CLD COVER. ...SMN
NXT ADVISORY: WILL BE ISSUED BY 20190131/2000Z=
Подробнее о VolcanoDiscovery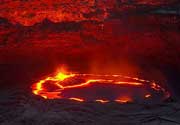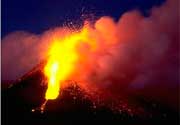 Definition of a volcano
: A volcano is the term for any place on the surface of the earth, where hot molten rock (magma) reaches the surface.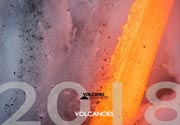 Volcano Calendar 2018
: We're proud to present our 2018 volcano calendar: 13 different and attractive images of volcanoes, volcanic landscapes and phenomena taken during volcano tours over the past few years.