Semeru volcano (East Java, Indonesia), activity update: 2-3 small ash eruptions per day
Вт, 17 мая 2011, 21:54
21:54 PM |
Semeru on the morning of 13 May (photo: Andi Rosati)
As observed during a photo expedition in May, Semeru's activity consisted of a few small to medium ash explosions per day, and over the past weeks, it has been increasing. Access to the summit is open for climbers.
Предыдущие новости
Подробнее о VolcanoDiscovery
If you find the website useful and would like to support us and help keep it alive and improve it, please consider
making a small donation
.
Thank you!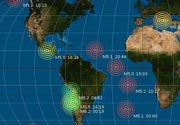 Monthy earthquake reports
: For each month since July 2012, we publish a summary of quake activity world-wide: find the list of largest quake, a map showing all significant quakes as well as detailed statistics on seismic activity during this time.
Photos taken on our
our tours.
- volcano adventures, group photos, expedition and camp life, people and impressions.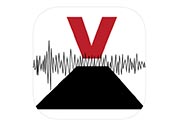 Volcanoes & Earthquakes
: Our popular app is now also available for iPhone and iPad! Get the latest volcano news and earthquakes world-wide - it's free!