Semeru volcano Volcanic Ash Advisory: DISCRETE ERUPTION TO FL140 MOV W 15KT OBS VA DTG: 03/2100Z
Пн, 3 сен 2018, 21:15
21:15 PM |
Satellite image of Semeru volcano on 3 Sep 2018
Volcanic Ash Advisory Center Darwin (VAAC) issued the following report:
FVAU0300 at 21:00 UTC, 03/09/18 from ADRM
VA ADVISORY
DTG: 20180903/2059Z
VAAC: DARWIN
VOLCANO: SEMERU 263300
PSN: S0806 E11255
AREA: INDONESIA
SUMMIT ELEV: 3676M
ADVISORY NR: 2018/33
INFO SOURCE: HIMAWARI-8
AVIATION COLOUR CODE: ORANGE
ERUPTION DETAILS: DISCRETE ERUPTION TO FL140 MOV W 15KT
OBS VA DTG: 03/2100Z
OBS VA CLD: SFC/FL140 S0802 E11241 - S0807 E11239 - S0805
E11235 - S0802 E11235 - S0800 E11237 MOV W 15KT
FCST VA CLD +6 HR: 04/0300Z NO VA EXP
FCST VA CLD +12 HR: 04/0900Z NO VA EXP
FCST VA CLD +18 HR: 04/1500Z NO VA EXP
RMK: DISCRETE ERUPTION OBSERVED MOVING WEST FROM SUMMIT ON
SATELLITE IMAGERY AT 03/2010Z. EXPECT VA TO DISSIPATE WITHIN
3 HOURS. HEIGHT AND MOVEMENT BASED ON HIMAWARI-8, SURABAYA
03/1200Z SOUNDING AND MODEL GUIDANCE.
NXT ADVISORY: NO LATER THAN 20180904/0300Z
Предыдущие новости
Подробнее о VolcanoDiscovery
If you find the website useful and would like to support us and help keep it alive and improve it, please consider
making a small donation
.
Thank you!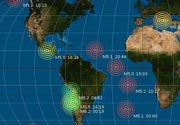 Monthy earthquake reports
: For each month since July 2012, we publish a summary of quake activity world-wide: find the list of largest quake, a map showing all significant quakes as well as detailed statistics on seismic activity during this time.
Photos taken on our
our tours.
- volcano adventures, group photos, expedition and camp life, people and impressions.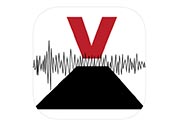 Volcanoes & Earthquakes
: Our popular app is now also available for iPhone and iPad! Get the latest volcano news and earthquakes world-wide - it's free!