Merapi volcano (Indonesia), activity update: activity decreasing
Merapi's activity has been gradually decreasing over the past two weeks. Pyroclastic flows into the Krasak and Gendol ravines have been becoming less frequent and rarely exceed 1 km in length. The lava dome is still glowing at night and produces incandescent rock-falls. Ash falls over the the past months have destroyed more than 3000 hectares of cultivated land (rice-fields, sweet-potato plantations and other crops), mostly in the Magelang, Boyolali and Klaten districts.
On 11 July, VSI has lowered the alert level or Merapi from 4 to 3.
Предыдущие новости
Подробнее о VolcanoDiscovery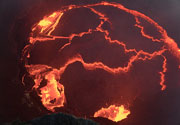 Photos from lava lakes in the world: Erta Ale, Nyiragongo, Hawaii, Vanuatu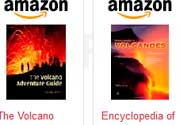 Books about Volcanoes
: A selection of great books about volcanoes and volcanism, grouped into sections of different reading level interest.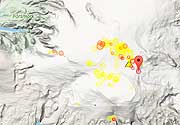 Latest quakes at Katla volcano
: One of Iceland's most active and dangerous volcanoes is showing signs of unrest and statistically due for a new eruption. Earthquakes could give a clue.