Merapi volcano (Java, Indonesia), activity update: glowing rockfalls
Glowing rockfalls at Merapi volcano at night (Aug. 2006)
Merapi volcano continues to be active, although the rate of the lava dome growth has been slowing down. During our ongoing tour, we visited the volcano on several occasions and observed a number of glowing rock avalanches to the SE side, travelling to a maximum of about 1 km from the summit. No pyroclastic flows were observed.
Предыдущие новости
Подробнее о VolcanoDiscovery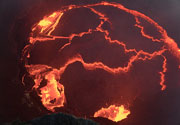 Photos from lava lakes in the world: Erta Ale, Nyiragongo, Hawaii, Vanuatu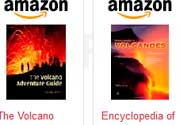 Books about Volcanoes
: A selection of great books about volcanoes and volcanism, grouped into sections of different reading level interest.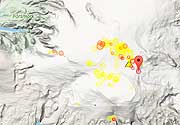 Latest quakes at Katla volcano
: One of Iceland's most active and dangerous volcanoes is showing signs of unrest and statistically due for a new eruption. Earthquakes could give a clue.