Sakurajima volcano news
Sakurajima Volcano Volcanic Ash Advisory: EXPLODED AT 20210204/1226Z FL070 EXTD SE OBS VA DTG: 04/1220Z
Thu, 4 Feb 2021, 12:45
12:45 PM | BY: VN
Satellite image of Sakurajima volcano on 4 Feb 2021
Volcanic Ash Advisory Center Tokyo (VAAC) issued the following report:
FVFE01 at 12:38 UTC, 04/02/21 from RJTD
VA ADVISORY
DTG: 20210204/1238Z
VAAC: TOKYO
VOLCANO: SAKURAJIMA [AIRA CALDERA] 282080
PSN: N3136 E13039
AREA: JAPAN
SUMMIT ELEV: 1117M
ADVISORY NR: 2021/78
INFO SOURCE: HIMAWARI-8 JMA
AVIATION COLOUR CODE: NIL
ERUPTION DETAILS: EXPLODED AT 20210204/1226Z FL070 EXTD SE
OBS VA DTG: 04/1220Z
OBS VA CLD: VA NOT IDENTIFIABLE FM SATELLITE DATA WIND FL070 300/21KT
FCST VA CLD +6 HR: NOT AVBL
FCST VA CLD +12 HR: NOT AVBL
FCST VA CLD +18 HR: NOT AVBL
RMK: WE WILL ISSUE FURTHER ADVISORY IF VA IS DETECTED IN SATELLITE
IMAGERY.
NXT ADVISORY: NO FURTHER ADVISORIES=
More on VolcanoDiscovery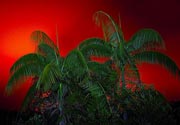 Vanuatu Volcano Tours
: One of the most exciting volcano travel destinations in the world! On our adventurous expeditions, you will get close to active lava lakes on Ambrym Island and the spectacular fireworks of Yasur volcano on Tanna Island.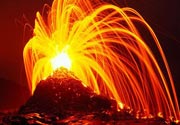 Volcano Tours on Hawai'i
: The Hawaiian Islands are not only home to the most active volcanoes in the world, Kilauea and Mauna Loa on the Big Island, but also boast a unique natural environment. Born by volcanic activity of a very active hot spot in the middle of the Pacific Plate, they are a showcase of natural history.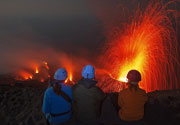 From Stromboli to Etna tour
: A small group tour with a volcanologist to discover the active volcanoes in Sicily: spend 8 fantastic days in some of the most beautiful and interesting volcanic areas in the world. Watch Etna and Stromboli erupt... Last but not least, very nice accommodation and delicious food wait for you!