Sangay volcano news
Sangay Volcano Volcanic Ash Advisory: NO VA CLD OBS.
Tue, 27 Oct 2020, 20:15
20:15 PM | BY: VN
Satellite image of Sangay volcano on 27 Oct 2020
Volcanic Ash Advisory Center Washington (VAAC) issued the following report:
FVXX21 at 20:12 UTC, 27/10/20 from KNES
VA ADVISORY
DTG: 20201027/2004Z
VAAC: WASHINGTON
VOLCANO: SANGAY 352090
PSN: S0200 W07820
AREA: ECUADOR
SUMMIT ELEV: 17159 FT [5230 M]
ADVISORY NR: 2020/1048
INFO SOURCE: GOES-EAST.
ERUPTION DETAILS: NO VA CLD OBS.
OBS VA DTG: 27/1940Z
OBS VA CLD: VA NOT IDENTIFIABLE FM SATELLITE DATA
FCST VA CLD +6HR: 28/0130Z NO VA EXP
FCST VA CLD +12HR: 28/0730Z NO VA EXP
FCST VA CLD +18HR: 28/1330Z NO VA EXP
RMK: NO VA CLD OBS IN STLT DUE TO EXTSV WX CLD
COVER. NO FURTHER RPRTS OF VA ACTVTY RCVD.
...LEVINE
NXT ADVISORY: NO FURTHER ADVISORIES=
Previous news
More on VolcanoDiscovery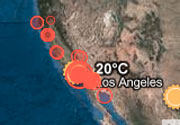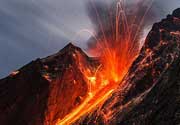 Tours to erupting volcanoes
: From time to time, we organize special tours to see volcanoes in eruption. These are often announced only few days or weeks in advance. Find out more!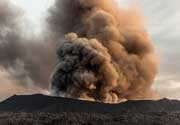 Dukono volcano photos
: Dukono on Halmahera in Indonesia has been in permanent activity for years, often producing ash plumes that drift around the northern part of the island and have become normality.