Sangay volcano news
Sangay volcano Volcanic Ash Advisory: ONGOING VA EMS
Tue, 30 Oct 2018, 22:30
22:30 PM |
Satellite image of Sangay volcano on 30 Oct 2018
Volcanic Ash Advisory Center Washington (VAAC) issued the following report:
FVXX22 at 22:14 UTC, 30/10/18 from KNES
VA ADVISORY
DTG: 20181030/2212Z
VAAC: WASHINGTON
VOLCANO: SANGAY
352090
PSN: S0200 W07820
AREA: ECUADOR
SUMMIT ELEV: 17159 FT [5230
M]
ADVISORY NR: 2018/224
INFO SOURCE: GOES-EAST. NWP MODELS. CIMSS
VOLCAT.
ERUPTION DETAILS: ONGOING VA EMS
OBS VA DTG: 30/2145Z
OBS VA
CLD: SFC/FL200 S0159 W07830 - S0201 W07820
- S0202 W07820 - S0204
W07829 - S0159 W07830 MOV
W 10-15KT
FCST VA CLD +6HR: 31/0400Z
SFC/FL200 S0159 W07834
- S0200 W07820 - S0202 W07819 - S0205 W07834
-
S0159 W07834
FCST VA CLD +12HR: 31/1000Z SFC/FL200 S0159
W07834 -
S0159 W07819 - S0202 W07819 - S0205
W07834 - S0159 W07834
FCST VA CLD
+18HR: 31/1600Z SFC/FL200 NO ASH EXP
RMK: VA EXTD 15 NM FM THE SUMMIT.
NWP MODEL
INDICATES CONT W MOV THRU +12 HRS. ...ZHU
NXT ADVISORY: WILL
BE ISSUED BY 20181031/0415Z
Previous news
More on VolcanoDiscovery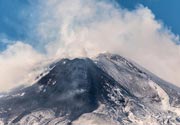 Etna trekking tour
: A tour entirely dedicated to Etna, the most active volcano in Europe. Spend 6 full days on Etna and get good chances to see eruptive activity.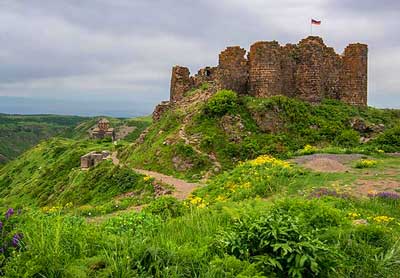 Land of Volcanoes & History
: Armenia, a small country in the South Caucasus, has a long dramatic history and a rich cultural heritage. Despite its compact territory, it has much to offer its guests: fascinating mountain landscapes with snowy volcano peaks, beautiful gorges and cliffs, alpine meadows and subtropical forests, monasteries hidden in valleys, archaeological sites and picturesque villages.