Sangay volcano news
Sangay Volcano Volcanic Ash Advisory: CONT VA EMS to 19000 ft (5800 m)
Mon, 29 Jul 2019, 19:45
19:45 PM | BY: VN
Explosive activity continues. Volcanic Ash Advisory Center (VAAC) Washington warned about a volcanic ash plume that rose up to estimated 19000 ft (5800 m) altitude or flight level 190 and is moving at 10 kts in SW direction.
The full report is as follows:
FVXX23 at 19:39 UTC, 29/07/19 from KNES
VA ADVISORY
DTG: 20190729/1936Z
VAAC: WASHINGTON
VOLCANO: SANGAY 352090
PSN: S0200 W07820
AREA: ECUADOR
SUMMIT ELEV: 17159 FT [5230 M]
ADVISORY NR: 2019/082
INFO SOURCE: GOES-EAST. NWP MODELS. VOLCAT.
ERUPTION DETAILS: CONT VA EMS
OBS VA DTG: 29/1926Z
OBS VA CLD: SFC/FL190 S0158 W07820 - S0226 W07933
- S0216 W07936 - S0158 W07820 MOV SW 10KT
SFC/FL250 S0145 W07838 - S0145 W07831 - S0152
W07829 - S0152 W07838 - S0145 W07838 MOV NW 0KT
FCST VA CLD +6HR: 30/0130Z SFC/FL190 S0158 W07819
- S0225 W07932 - S0216 W07936 - S0158 W07819
FCST VA CLD +12HR: 30/0730Z SFC/FL190 NO ASH EXP
FCST VA CLD +18HR: 30/1330Z NO ASH EXP
RMK: CONT VA EMS AT FL190 OBS MOV SW FM SUMMIT IN
STLT IMAGERY.VA AT FL190 FCST TO DISP WITHIN
T+6HRS. NEW VA EMS OBS NW FM SUMMIT AT FL250.
...FISHER
NXT ADVISORY: WILL BE ISSUED BY 20190730/0130Z
Previous news
More on VolcanoDiscovery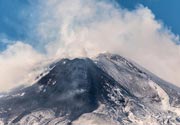 Etna trekking tour
: A tour entirely dedicated to Etna, the most active volcano in Europe. Spend 6 full days on Etna and get good chances to see eruptive activity.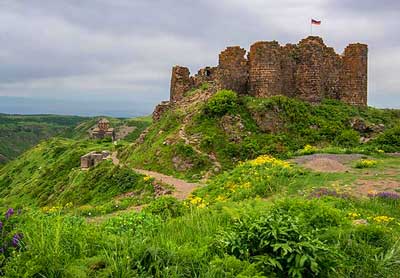 Land of Volcanoes & History
: Armenia, a small country in the South Caucasus, has a long dramatic history and a rich cultural heritage. Despite its compact territory, it has much to offer its guests: fascinating mountain landscapes with snowy volcano peaks, beautiful gorges and cliffs, alpine meadows and subtropical forests, monasteries hidden in valleys, archaeological sites and picturesque villages.