Santorini volcano webcams and live data:
Caldera (complex stratovolcano) 329 m (on caldera rim) / 128 m (top of most recent lava shield, Nea Kameni)
Cyclades, Greece, 36.4°N / 25.4°E
Available webcams:
Heliotopos webcam (Imerovigli) (
source
)
Seismic station HT-THR3 (Nea Kameni) (University of Thessaloniki) (
source
)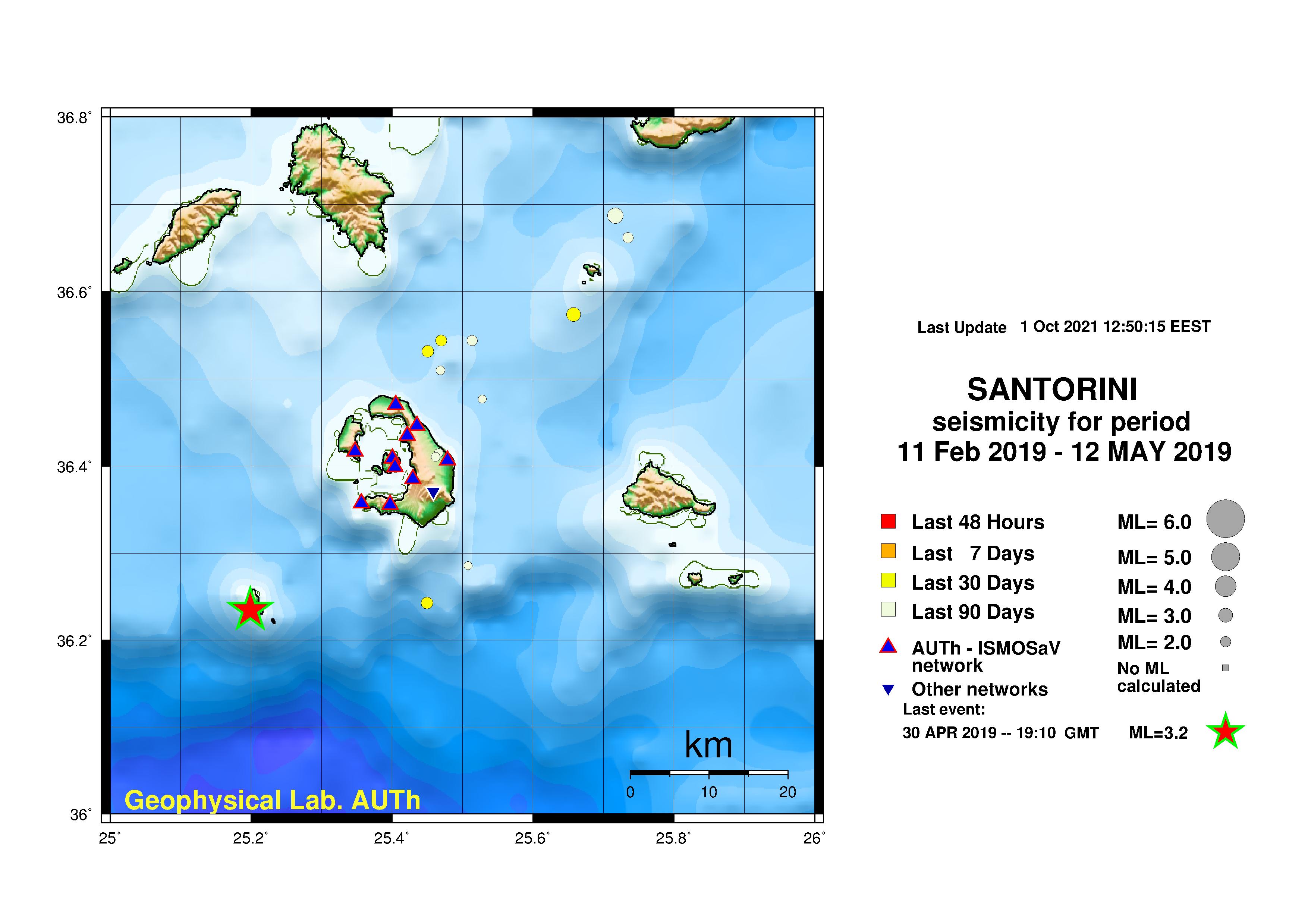 Latest earthquakes around Santorini (Univ. Thessaloniki) (
source
)
See also:
Sentinel hub
|
Landsat 8
|
NASA FIRMS
Further information / links:
Santorini Decade Volcano

/ www.decadevolcano.net/santorini/santorini.htm

Tom's private website about Santorini, Etna and other volcanoes. Contains a huge archive of volcano photos, information and other stuff.