Sierra Negra volcano
shield volcano 1124 m / 3687 ft, Isabela Island, Galapagos, -0.83°S / -91.17°W
Nearby recent earthquakes (within 30km radius):
Earthquake list: past 7 days, magnitude -0.8 or higher
Updated: Sat, 24 Oct 06:47 UTC (GMT)
Filter by magnitude:
all
2.0+
3.0+
4.0+
5.0+
Earthquake list
Time
Mag. / Depth
Distance
Location
Map
Source
No recent earthquakes in our database
Earthquake statistics
Number of earthquakes vs time:
Past 24 hrs:
Past 30 days:
Past 90 days:
Magnitude distribution and energy released:
Past 24 hrs:
Past 7 days:
Past 30 days:
More on VolcanoDiscovery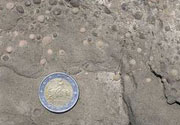 Small spherical balls of volcanic ash that form from a wet nucleus falling through a volcanic ash cloud.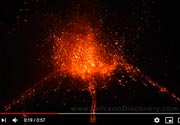 Watch
videos
from our volcano trips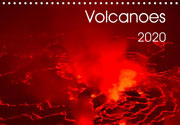 Volcano Calendar 2020
: We're proud to present our 2020 volcano calendar: 13 different and attractive images of volcanoes, volcanic landscapes and phenomena taken during volcano tours over the past two years.