Sinabung volcano (Sumatra): eruption news and activity updates
Sinabung Volcano Volcanic Ash Advisory: VA TO UNKNOWN HEIGHT AT 09/2334Z OBS VA DTG: 09/2337Z
Sat, 9 Jan 2021, 23:45
23:45 PM | BY: VN
Satellite image of Sinabung volcano on 9 Jan 2021
Volcanic Ash Advisory Center Darwin (VAAC) issued the following report:
FVAU02 at 23:37 UTC, 09/01/21 from ADRM
VA ADVISORY
DTG: 20210109/2337Z
VAAC: DARWIN
VOLCANO: SINABUNG 261080
PSN: N0310 E09824
AREA: INDONESIA
SUMMIT ELEV: 2460M
ADVISORY NR: 2021/13
INFO SOURCE: WEBCAM, HIMAWARI-8
AVIATION COLOUR CODE: ORANGE
ERUPTION DETAILS: VA TO UNKNOWN HEIGHT AT 09/2334Z
OBS VA DTG: 09/2337Z
OBS VA CLD: VA NOT IDENTIFIABLE FM SATELLITE DATA WIND
SFC/FL200 090/10KT
FCST VA CLD +6 HR: 10/0537Z NOT AVBL
FCST VA CLD +12 HR: 10/1137Z NOT AVBL
FCST VA CLD +18 HR: 10/1737Z NOT AVBL
RMK: VA ERUPTION TO UNKNOWN HEIGHT OBSERVED ON WEBCAM AT
09/2334Z. AREA CURRENTLY OBSCURED BY MET CLOUD. ADVISORY
WILL BE UPDATED IF NEW INFO IS RECEIVED.
NXT ADVISORY: NO FURTHER ADVISORIES=
Previous news
More on VolcanoDiscovery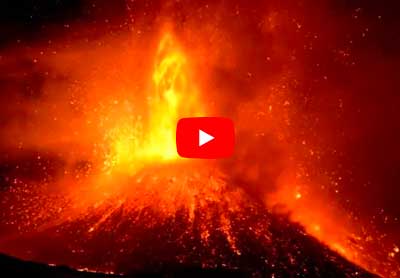 Volcano Videos on YouTube
: Our YouTube channel: volcanic activity world-wide shown through videos taken during our volcano tours and expeditions complimented by some time-lapse videos from webcams.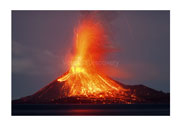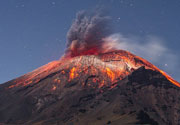 Popocatépetl Volcano Special
: The activity of Mexico's most active and largest volcano has been picking up gradually during the past months. If you like to join a small group of volcano enthusiasts, join us, stay 5 nights near the volcano and move around for extended day- and night-time observation.