unnamed volcano
Updated: Jun 7, 2023 06:32 GMT
-
submarine volcano -240 m / -787 ft
Western Province, Solomon Islands, -8.92°S / 158.03°E
Current status: normal or dormant (1 out of 5)
An unnamed submarine volcano is located 7 km NW of Kavachi volcano and might belong to the same magmatic system, i.e. represent a second vent of the same volcano.
In 1992 thermal plumes were detected from one of its 2 summit craters.
Typical eruption style:
effusive
unnamed volcano eruptions:
unknown, less than 10,000 years ago
Latest nearby earthquakes
No recent earthquakes
Background
from: Smithsonian / GVP volcano information:

An E-W-trending chain of seamounts is located immediately north of Kavachi submarine volcano. The westernmost seamount, located 7 km NW of Kavachi, is the largest, and has a flat-topped summit that extended to within 70-m of the sea surface during a 1979 bathymetric survey. Its summit is covered with calcareous rocks and is fringed by a reef, but thermal plumes were detected in 1992 from one of its two summit craters. The central seamount to the east is lower and reaches to within 450 m of the sea surface. The summit of the easternmost seamount, 9-km NE of Kavachi, lies 240-m beneath the ocean surface. This unnamed andesitic seamount appears to have been formed by relatively recent eruptions.
unnamed Photos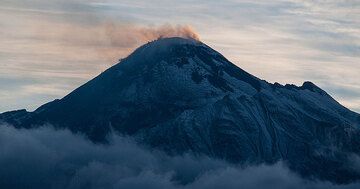 Bezymianny - the "unnamed" volcano of Kamchatka in Sep 2016 (Photo: AndreyNikiforov)




See also: Sentinel hub | Landsat 8 | NASA FIRMS