Soputan volcano
Updated: Jul 4, 2022 03:19 GMT -
Refresh
Stratovolcano 1784 m (5,853 ft)
North Sulawesi, Indonesia, 1.11°N / 124.73°E
Current status: normal or dormant (1 out of 5)
Last update: 23 Mar 2022 (occasional minor ash emissions)

The small Soputan stratovolcano on the southern rim of the Quaternary Tondano caldera on the northern arm of Sulawesi Island is one of Sulawesi's most active volcanoes. The youthful, largely unvegetated volcano rises to 1784 m and is located SW of Sempu volcano. It was constructed at the southern end of a SSW-NNE trending line of vents. During historical time the locus of eruptions has included both the summit crater and Aeseput, a prominent NE-flank vent that formed in 1906 and was the source of intermittent major lava flows until 1924.
Typical eruption style:
Explosive, construction of lava domes, pyroclastic flows, strombolian activity.
Soputan volcano eruptions:
1785, 1819, 1833(?), 1845, 1890, 1901, 1906, 1907, 1908-09, 1910, 1911-12, 1913, 1915, 1917, 1923-24, 1947, 1953, 1966-67, 1968, 1970, 1971, 1973, 1982, 1984, 1985, 1989, 1991-96, 2000-03, 2004, 2005, 2006, 2007, 2008, 2011, 2012, 2013, 2015, 2016
Lastest nearby earthquakes:
No recent earthquakes
Soputan Photos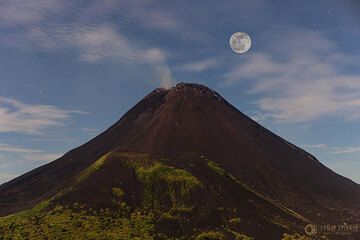 Full moon above Soputan volcano (Photo: Thomas Spinner)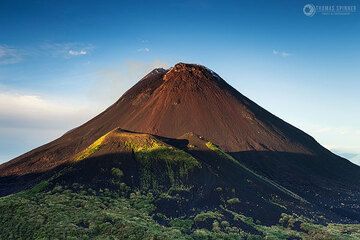 Soputan volcano (Photo: Thomas Spinner)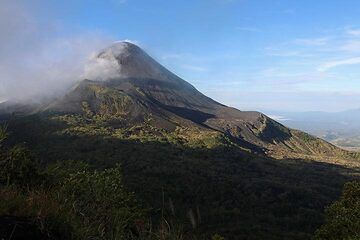 Gunung Soputan From Campsite, North Sulawesi, Indonesia (Photo: Jay Ramji)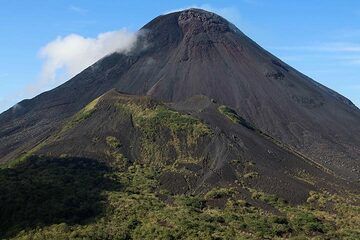 Summit cone of Soputan volcano (Photo: Jay Ramji)
Soputan volcano tours:

Volcanoes and Spices
(17-day volcano trekking tour to the Molucca Sea: N-Sulawesi, Karangetang and Halmahera)

See also: Sentinel hub | Landsat 8 | NASA FIRMS