South Sister volcano books:
complex volcano 3157 m / 10,357 ft
Oregon, 44.1°N / -121.77°W
More on VolcanoDiscovery: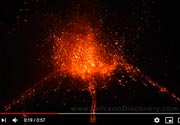 Videos taken during our volcano expeditions and tours, showing eruptions, volcanic phenomena and more.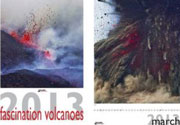 Volcano Calendar 2013
: Our first printed volcano calendar, featuring a paroxysm of Etna, a vulcanian explosion of Krakatau, and much more!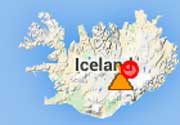 Current activity of Bardarbunga volcano, Iceland
: An intense seismic crisis started at Bárdarbunga volcano on 16 August 2014 and is continuing at the time of writing (23 Aug). It may or may not lead to a volcanic eruption, possibly under the Vatnajökull ice cap.
Follow updates as news come in!