St. Michael volcano
Updated: Aug 15, 2022 13:48 GMT -
Refresh
Shield volcanoes 715 m / 2,346 ft
United States, Western Alaska, 63.45°N / -162.12°W
Current status: normal or dormant (1 out of 5)
Typical eruption style:
unspecified
St. Michael volcano eruptions:
unknown, no recent eruptions
Lastest nearby earthquakes:
No recent earthquakes
Background
The St. Michael volcanic field, at the south end of Norton Sound, covers all of St. Michael and Stuart Islands with more than 55 cones and craters. Broad low shield volcanoes underlie the younger cones, and maar volcanoes are located at the SW part of the volcanic field, which covers >3000 sq km and extends inland along the Golsovia and Kogok rivers. The youngest activity is of Holocene age, and native tradition says that a village was submerged by lava three times.
---
Smithsonian / GVP volcano information
St. Michael Photos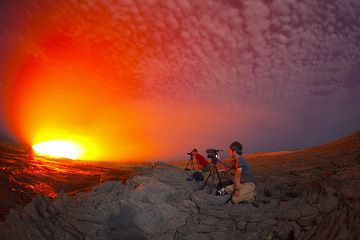 Two members from our group, Michel from Belgium and filmmaker Michael from Canada watching and photographing and filming the lava lake. The scene taken in extreme wide an...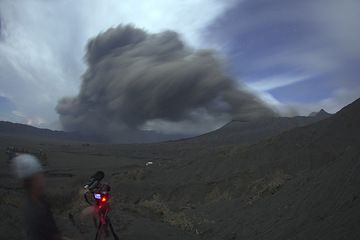 Michael filming the eruptions at night. (Photo: Tom Pfeiffer)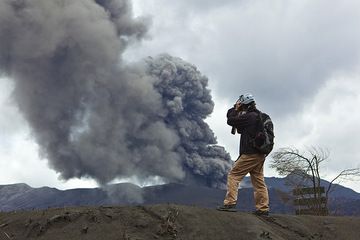 Filmmaker Michael at work for our upcoming documentary. (Photo: Tom Pfeiffer)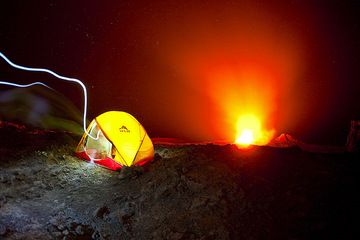 Michael's tent perched on the crater of active Erta Ale volcano with its erupting lava lake in the center of the crater. The light of a person with a flashlight walking i...

See also: Sentinel hub | Landsat 8 | NASA FIRMS