Tore volcano
Updated: Jul 6, 2022 08:59 GMT -
Refresh
lava cone 2200+ m / 7,218 ft
North Solomons Province (Papua New Guinea), -5.83°S / 154.93°E
Current status: normal or dormant (1 out of 5)
Tore volcano is a 6 x 9 km wide caldera with a younger cone, which probably is still active.
The densely forested volcano is located north-west of Mount Balbi volcano in the Emperor Range in northern Bougainville Island, Papua New Guinea.
The younger cone of the volcano consists of a thick succession of andesitic lava flows.
Typical eruption style:
effusive
Tore volcano eruptions:
less than 10,000 years ago
Lastest nearby earthquakes:
No recent earthquakes
Background
from: Smithsonian / GVP volcano information:
The caldera of Tore volcano is the source of two Pleistocene ignimbrites that form a broad fan that extends the coastline to the west.
The southern and SW sides of the caldera rim are covered by lava flows that extend up to 14 km from a large post-caldera lava cone. The summit of the andesitic volcano consists of an erosional pyramidal peak and a forested satellite ash cone 3 km to the NW. The freshly preserved features of the post-caldera ash cone and lava cone indicate a recent age (Blake and Miezitis, 1967).

Reference cited:
-Blake D H, Miezitis Y, 1967. Geology of Bougainville and Buka Islands, New Guinea. Aust Bur Min Resour Geol Geophys Bull, 93: 1-56
Tore Photos
The town of Hilo has mostly 1 to 2 storey buildings that were constructed in the early 20th century (Photo: Ingrid Smet)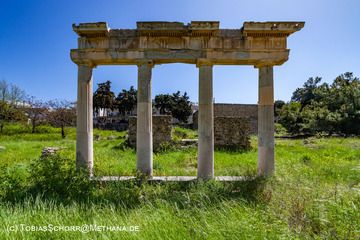 Part of an poorly restored column stoa at the western excavations of Kos town. The most buildings were destroyed in the last earthquake 2017. (Photo: Tobias Schorr)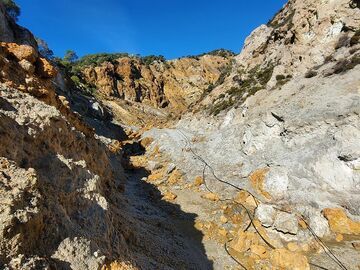 The valley of Sousaki is monitored by the Greek geological service. (Photo: Tobias Schorr)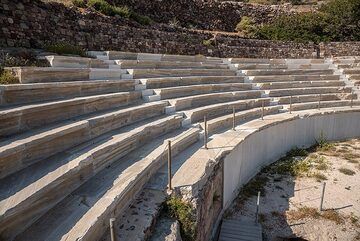 Part of the restored ancient Greek theatre (Photo: Tom Pfeiffer)

See also: Sentinel hub | Landsat 8 | NASA FIRMS