Tori-shima volcano
Updated: Dec 3, 2022 15:37 GMT
-
stratovolcano 394 m / 1,293 ft
Izu Islands (Japan), 30.48°N / 140.31°E
Current status: normal or dormant (1 out of 5)
Last update: 9 Dec 2021 (Smithsonian / USGS Weekly Volcanic Activity Report)

Tori-shima (鳥島 Torishima or Izu-no-Torishima) is a stratovolcano forming a small 2.7 km wide circular island in the southern Izu volcanic chain. Historical eruptions have occurred from summit and flank vents near the north coast as well as from submarine vents.
Several other Japanese island volcanoes are called Tori-shima ("Bird Island").
Typical eruption style:
explosive
Tori-shima volcano eruptions:
2002, 1975, 1965, 1939, 1902, 1871
Latest nearby earthquakes
No recent earthquakes
Background
Torishima volcano is capped by an unvegetated summit cone which formed during an eruption in 1939. Fresh lava flows from this eruption form part of the northern coastline of the basaltic-to-dacitic edifice.
The main cone contains a 1.5-km-wide caldera with 2 central cones, with Iwo-yama being the highest. A 6-8 km wide submarine caldera belonging to an older volcanic edifice is located immediately to the north of Tori-shima.
Tori-shima Photos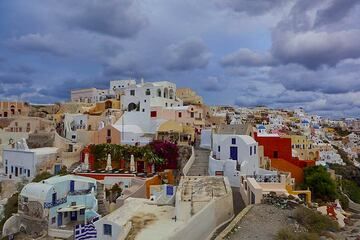 Oia town, Santorini (Photo: Tom Pfeiffer)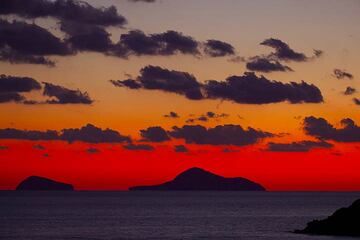 Colorful sunset at Akrotiri (Santorini), in Oct 2011, with extremely clear view towards the volcanic Christiania islands. (Photo: Tom Pfeiffer)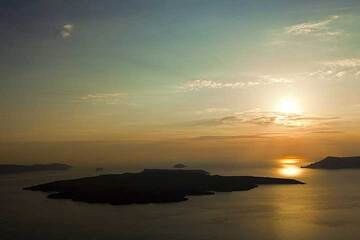 View over Nea Kameni island, Santorini at sunset (Photo: Tom Pfeiffer)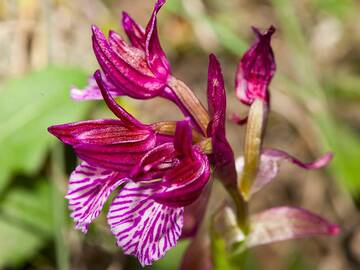 Orchid (Ophrys papilionacea?) form the Mavro Vouno at the village Ia/Santorini, 29.03.2012 (Photo: Tobias Schorr)





2002 eruption
A passing sailing boat observed an eruption of Torishima volcano on 11 August 2002. An overflight the following day observed ash rising from a vent in the SW crater wall of the summit crater Iwo-yama. In an area extending 20 km W of the island, the sea water was discolored. The eruption enlarged the summit crater and ended after 10 days.


See also: Sentinel hub | Landsat 8 | NASA FIRMS