Uka volcano
Updated: Aug 8, 2022 10:27 GMT -
Refresh
Shield volcano 1643 m / 5,390 ft
Kamchatka, Russia, 57.7°N / 160.58°E
Current status: (probably) extinct (0 out of 5)
Typical eruption style:
unspecified
Uka volcano eruptions:
unknown, no recent eruptions
Lastest nearby earthquakes:
No recent earthquakes
Background
Uka, a small late-Quaternary Icelandic-type basaltic shield volcano, was constructed near the eastern margin of a large NE-SW-trending graben running along the axis of the northern Sredinny Range. The 1643-m-high Uka volcano is located immediately east of the crest of the Sredinny Range, opposite Alngey volcano, located on the western side of the graben. Early geologic studies in the Sredinny Range (Ogorodov et al., 1972) identified numerous Holocene eruptive centers based primarily on morphological criteria. However, later work has suggested that Sredinny Range volcanoes are less mantled by Holocene tephras than eastern Kamchatka volcanoes and therefore appear more youthful, so that Holocene eruptions are uncertain for many of these Sredinny Range eruptive vents.
---
Smithsonian / GVP volcano information
Uka Photos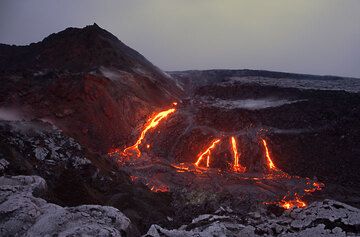 Several effusive vents arranged in a row on top of a dyke, feeding lava flows into Puka Nui collapse pit at Pu'u 'O'o crater, Kilauea volcano. hawaii_e7579.jpg (Photo: To...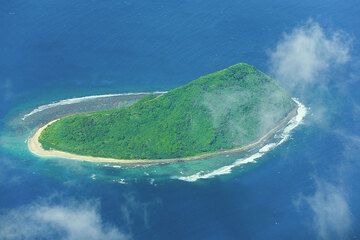 Namuka Island (Photo: Tom Pfeiffer)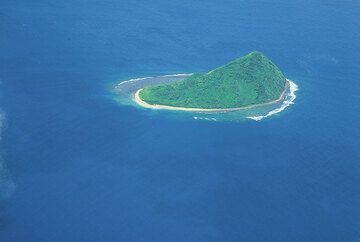 The small island of Namuka and its reef. (Photo: Tom Pfeiffer)
The Tsouka volcano (Photo: Tobias Schorr)

See also: Sentinel hub | Landsat 8 | NASA FIRMS