Try our free app!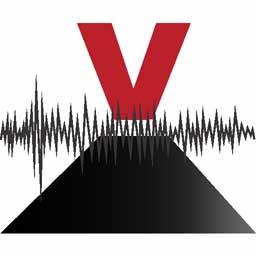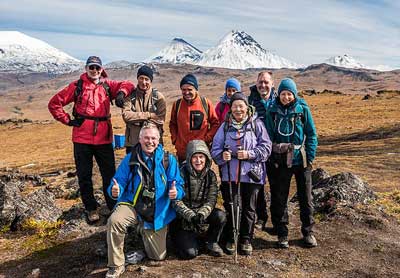 Our expert volcanologists and photographers offer unique travel experiences:
volcano expeditions
, photo tours, and relaxed walking & study tours.
Guaranteed tours
= spaces available
= guaranteed
= few spaces left
= booked out
Volcano Calendar 2018
We are proud to present our 6th printed volcano calendar:
Double A4 landscape size (29.7 x 42 cm, 11.69 x 16.54 inches, fold-up)
17 EUR
order now
Volcano calendar 2018 - January preview
Volcano calendar 2018 - February preview
Volcano calendar 2018 - March preview
Volcano calendar 2018 - April preview
We're proud to present our new 2018 volcano calendar: 13 different and attractive images of volcanoes, volcanic landscapes and phenomena taken during volcano tours over the past few years. Each photo comes with a short description.
If you are in love with volcanoes, if you're looking for a nice present, or - if you are looking for a nice and small calendar actually that shows the order of days and weeks in the year in each month... this might be for you.
Order online
To
order & pay online
(link to online shop):
1 calendar - 17 EUR
(shipping included)
2 calendars - 30 EUR
(shipping included)
3 calendar - 40 EUR
(shipping included)
More than 3 ? Contact us as
info(AT)volcanodiscovery.com
!
Alternatively, you can deposit the money to our account below and send us an email with your shipping address - please state "volcano calendar" in your mail subject!
Shipping:
We ship the (new) calendars by regular priority mail of the Deutsche Post (www.post.de) to any address. Within Germany, delivery should be 1 day, EU countries and N-America 3-5 days, rest of the world 1-2 weeks at most.
Pay with bank wire?
In this case, please send us an email to let us know your shipping address!
Bank Name: Sparkasse Koeln-Bonn, Germany
Account holder: Volcano-Adventures GmbH
International account number (IBAN): DE80 3705 0198 1933 7203 59
Bank routing code (SWIFT or BIC): COLSDE33
Bank address:
Sparkasse KölnBonn, Geschäftsstelle Beuel
Konrad-Adenauer-Platz 19
D-53225 Bonn, Germany
(For transactions within Germany only: BLZ: 37050198, Kt.nr.: 1933720359)
May preview
June preview
July preview
August preview
September preview
October preview
November preview
December preview