Try our free app!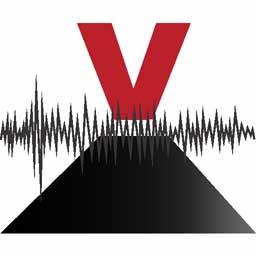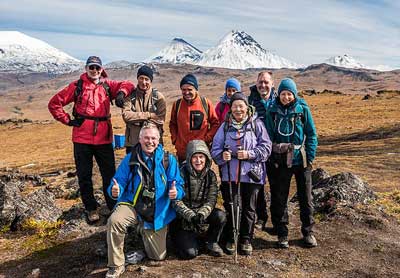 Our expert volcanologists and photographers offer unique travel experiences:
volcano expeditions
, photo tours, and relaxed walking & study tours.
Guaranteed tours
= spaces available
= guaranteed
= few spaces left
= booked out
Volcano Calendar 2019
We are proud to present our 7th printed volcano calendar:
Double A4 landscape size (29.7 x 42 cm, 11.69 x 16.54 inches, fold-up)
17 EUR
order now
Volcano calendar 2019 - January preview
Volcano calendar 2019 - February preview
Volcano calendar 2019 - March preview
Volcano calendar 2019 - April preview
We're proud to present our new 2019 volcano calendar: 13 different and attractive images of volcanoes, volcanic landscapes and phenomena taken during volcano tours over the past few years. Each photo comes with a short description.
If you are in love with volcanoes, if you're looking for a nice present, or - if you are looking for a nice and small calendar actually that shows the order of days and weeks in the year in each month... this might be for you.
Pay with paypal
Order online
To
order & pay online
(link to online shop):
1 calendar - 17 EUR
(shipping included)
2 calendars - 30 EUR
(shipping included)
3 calendars - 40 EUR
(shipping included)
More than 3 ? Contact us as
info(AT)volcanodiscovery.com
!
Alternatively, you can deposit the money to our account below and send us an email with your shipping address - please state "volcano calendar" in your mail subject!
Shipping:
We ship the (new) calendars by regular priority mail of the Deutsche Post (www.post.de) to any address. Within Germany, delivery should be 1 day, EU countries and N-America 3-5 days, rest of the world 1-2 weeks at most.
Pay with bank wire?
In this case, please send us an email to let us know your shipping address!
Bank Name: Sparkasse Koeln-Bonn, Germany
Account holder: VolcanoDiscovery GmbH
International account number (IBAN): DE80 3705 0198 1933 7203 59
Bank routing code (SWIFT or BIC): COLSDE33
Bank address:
Sparkasse KölnBonn, Geschäftsstelle Beuel
Konrad-Adenauer-Platz 19
D-53225 Bonn, Germany
(For transactions within Germany only: BLZ: 37050198, Kt.nr.: 1933720359)
May preview
June preview
July preview
August preview
September preview
October preview
November preview
December preview