Worldwide Volcano News and Updates
Updated: Jul 1, 2022 23:08 GMT -
Refresh
Wed, 28 Sep 2011, 21:42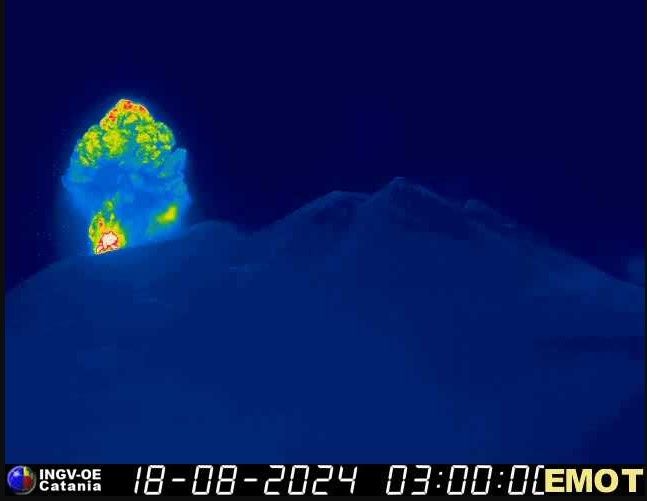 lava flows from the 15th paroxysm of the New SE crater of Etna volcano (webcam image from http://www.radiostudio7.it/webcam.asp)
The 15th paroxysm of Etna's New SE crater occurred in the evening of 28 Sep, a few days earlier than what statistically had been expected (based on thze steady increasing intervals between the past similar events).
Read all
Wed, 28 Sep 2011, 17:19
Concern is growing that the El Hierro volcano (Canary Islands) could be heading towards an eruption, after seismic activity beneath the island increased strongly over the past days. More than 150 earthquakes were recorded on Tuesday alone. At least 20 earthquakes were larger than 3 mag Richter and could be felt by locals during the past 24 hours.
Read all