Wide Bay volcano
Updated: Aug 12, 2022 18:10 GMT -
Refresh
Pyroclastic cone 640 m / 2100 ft
Aleutian Islands, United States, 53.96°N / -166.62°W
Current status: normal or dormant (1 out of 5)
Typical eruption style:
unspecified
Wide Bay volcano eruptions:
None during the past 10,000 years
Less than few million years ago (Pleistocene)
Lastest nearby earthquakes:
No recent earthquakes
Background
Wide Bay and Table Top cinder cones, at the NE tip of the triangular NW extension of Unalaska Island across the bay from the town of Dutch Harbor, blanket or fill late-Pleistocene topography. Both 792-m-high Table Top and the 640-m-high Wide Bay cones were considered to be Holocene in age, with the Wide Bay cone being among the youngest in a SW-NE-trending volcanic belt that passes through Makushin volcano (Miller et al., 1998), however, a later 40Ar/39Ar age of 19+/-15 ka was obtained from Table Top (Nye, 2008 pers. comm.). Lowermost flows at the base of the cone are glacially striated although the cone remains well shaped with the summit vent depression preserved. Wide Bay was considered to represent a magmatic system separate from that of Makushin volcano and Table Top cone (Nye, pers. comm. 2008).
---
Source: Smithsonian / GVP volcano information
Wide Bay Photos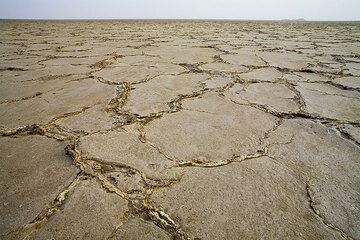 Lake Assale - a large expanse of salt which has been deposited by countless invasions from sea water. In places, the salt is 5 kilometers thick. The Afar have been extrac...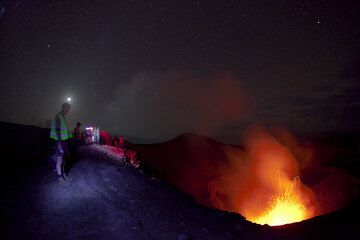 Volcano watchers on the rim of Yasur, above the active craters at night. (Photo: Tom Pfeiffer)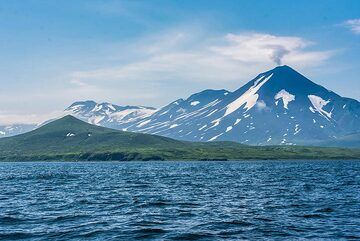 Wider angle of Chikurachiki near the Shelihov Bay. (Photo: Tom Pfeiffer)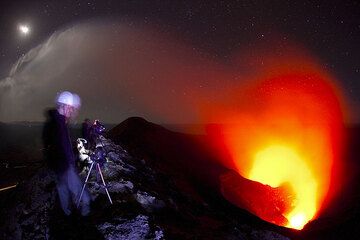 Our group on the crater rim of Yasur volcano at night (Photo: Tom Pfeiffer)

See also: Sentinel hub | Landsat 8 | NASA FIRMS