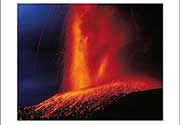 Vulkane Italiens - order online
88 pages, brilliant color photos, German language - this beautifully illustrated guidebook is a perfect introduction and companion for all interested in Italy's rich and varied volcanic areas.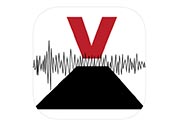 Volcanoes & Earthquakes
Our popular app is now also available for iPhone and iPad! Get the latest volcano news and earthquakes world-wide - it's free!
Become a supporter
To continue to run this website full of free information about earthquakes and volcanoes to you, we also need to pay our developer, servers and in addition, we spend lots of our free time on it. If you enjoy it, we will greatly appreciate your support. If you like, you can send us a small donation.
Photo prints
We are sometimes asked if we sell prints of our photos. Now you can buy such prints for personal and non-commercial use, in sizes from 3x5 up to 30x40''in professional quality directly from us. Please visit the new website: www.volcano-photo.com!

Etna in eruption (2002)
Stromboli volcano
The Tengger caldera, Bromo and Semeru volcanoes at dawn
Lava flow at Etna volcano, Italy
If you are looking for a print of a particular photo that you cannot find in our online shop but somewhere else on this website, please let us know and we can set it up for you! Here are some examples available for online purchase: