Rasshua volcano news & activity updates:
Thu, 14 Feb 2013, 16:07
SVERT reported that a thermal anomaly over the volcano was detected in satellite images on 6 February.
More on VolcanoDiscovery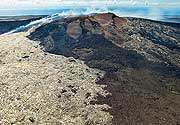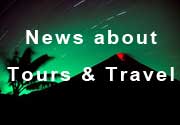 Tours and travel news
: Keep up to date about specials, new destinations, tour offerings about our tours and travel news site.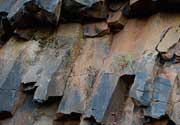 Igneous or magmatic rocks
: The most primitive rock type forms when magma (molten rock) solidifies - either inside the earth (plutonic rocks) or during volcanic eruptions (volcanic rocks). A short overview.