Map of currently erupting volcanoes
Top stories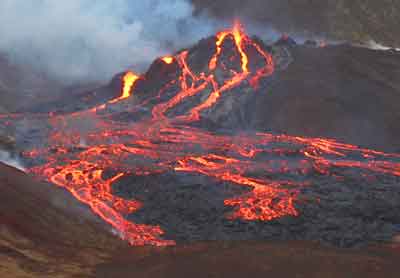 Volcanic eruption in Iceland 2021
A new fissure eruption started on Iceland's Reykjanes peninsula in Mar 2021. Follow the latest news and updates on this remarkable event!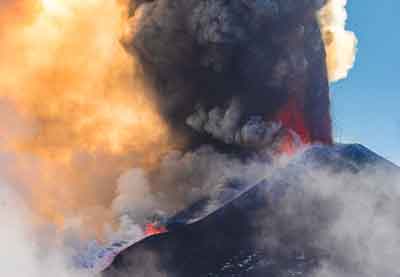 Blog articles
Explosive ash plumes often result in awe-inspiring displays of volcanic lightning. This occurs when silicate materials from rocks in a volcanic eruption break apart and they encounter each other in the middle of the turbulent eruption plume, or when ash particles rub together after being ejected. The ash particles exchange electrons, creating an imbalance in the positive and negative charges – to neutralise this imbalanced electrical field, a bolt of lightning zaps through the charged clusters, creating the spectacular volcanic lightning bolts we often observe during an explosive, ash-rich eruption. ...
Read all
When discussing 'volcanic eruptions', those from submarine volcanoes are often overlooked, with terrestrial volcanic eruptions attracting the most attention due to their spectacular, awe-inspiring displays of vast ash dispersal and a multitude of associated hazards. Deep-ocean, submarine eruptions have been attributed to only producing slow moving lava flows. ...
Read all