Select from available categories: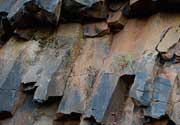 Igneous or magmatic rocks
: The most primitive rock type forms when magma (molten rock) solidifies - either inside the earth (plutonic rocks) or during volcanic eruptions (volcanic rocks). A short overview.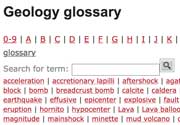 Glossary of geologic terms
: A growing list of often illustrated explanations and definitions of geological terms and keywords, with focus on volcanology and seismology.
Más en VolcanoDiscovery