Support this website with a donation:
To continue to run this website full of free information about earthquakes and volcanoes to you, we also need to pay our developer, servers and in addition, we spend lots of our free time on it.
If you enjoy it, we will greatly appreciate your support. If you like, you can send us a small donation.
Your benefits:
- get rid of ads
- faster page loads
- less bandwidth consumption
Online payment
Use this form for secure online credit card payment. If you prefer, you
can also send us a donation with PayPal
.
Подробнее о VolcanoDiscovery: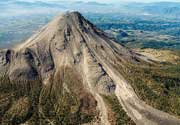 Colima volcano photos
: This beautiful stratovolcano in western Mexico is one of the most active volcanoes on the American continents. It is known for its often spectacular explosions and sometimes glowing avalanches.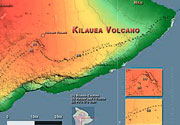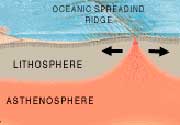 Divergent plate boundaries in oceans
: Two ocean plates move apart from each other. Hot upwelling mantle material forms magmas that continuously produce new oceanic crust. An ocean widens.