Ibu Vulkan
Aktualisiert: 3. Feb. 2023 20:34 GMT
-
Stratovolcano 1325 m / 4,347 ft
Halmahera, Indonesia, 1.48°N / 127.64°E
Aktueller Status: Ausbruch (4 von 5)
Last update: 29 Jan 2023 (Volcanic Ash Advisory)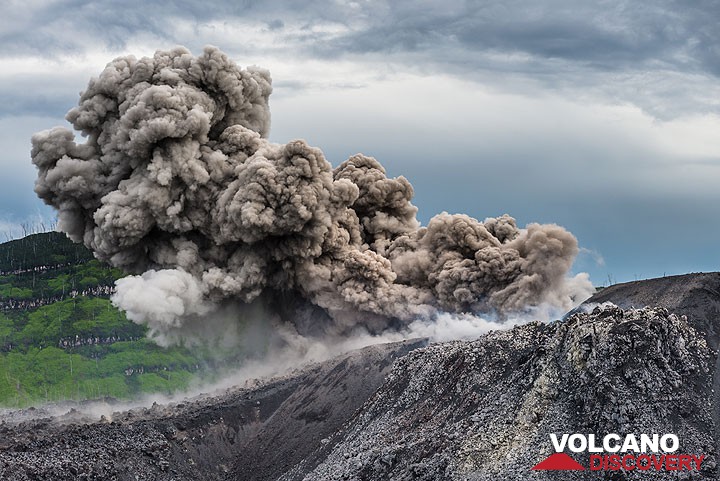 Strombolian explosion from the active vent in Ibu's lava dome (Dec 2014)
Only a few eruptions have been recorded from Ibu in historical time, the first was a small explosive eruption from the summit crater in 1911. An eruption producing a lava dome that eventually covered much of the floor of the inner summit crater began in December 1998.
Interaktive Karte anzeigen
Typische Aktivität:
Explosiv
Ausbrüche des Ibu:
2012-ongoing, 2009, 2008, 2004-05, 2001, 1998-99, 1911
Letzte Erdbeben in der Nähe
No recent earthquakes
Beschreibung
Ibu volcano, located along the NW coast of Halmahera Island, is a stratovolcano with a truncated summit and a number of large nested summit craters. The inner crater, 1 km wide and 400 m deep, contained several small crater lakes through much of historical time. The outer crater, 1.2 km wide, is breached on the north side, creating a steep-walled valley. A large parasitic cone is located ENE of the summit. A smaller one to the WSW has fed a lava flow down the western flank. A group of maars is located below the northern and western flanks of the volcano.
Ibu Fotos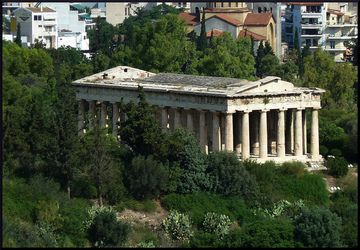 Der Tempel von Ephaistos in Athen, Hommage an den Gott der Vulkane. (Photo: Nathalie Livingstone)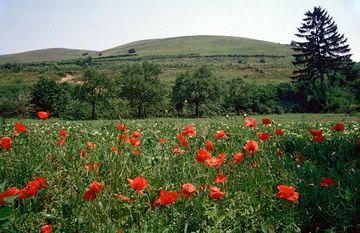 Der Kaiserstuhl-Vulkan befindet sich in Südwest-Deutschland bei Freiburg. Es ist geologisch einer der interessantesten Vulkane Deutschlands und es gibt sogar Gesteine, di...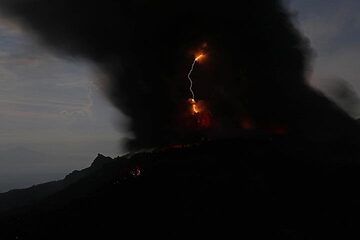 Ash eruption with volcanic lightning, from Gunung Ibu, View From Campsite, Halmahera, North Maluku, Indonesia (Photo: Jay Ramji)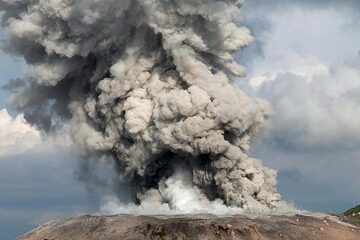 Ash Eruption From Gunung Ibu, View From Campsite, Halmahera, North Maluku, Indonesia (Photo: Jay Ramji)




See also: Sentinel hub | Landsat 8 | NASA FIRMS
Ibu Vulkanreisen
17-day volcano trekking tour to the Molucca Sea: N-Sulawesi, Karangetang and Halmahera
17 Tage / 16 Nächte - Mittel
Preis 3570 €