Ibu volcano
Updated: Jul 6, 2022 10:41 GMT -
Refresh
Stratovolcano 1325 m / 4,347 ft
Halmahera, Indonesia, 1.48°N / 127.64°E
Current status: erupting (4 out of 5)
Last update: 24 Jun 2022 (Volcanic Ash Advisory)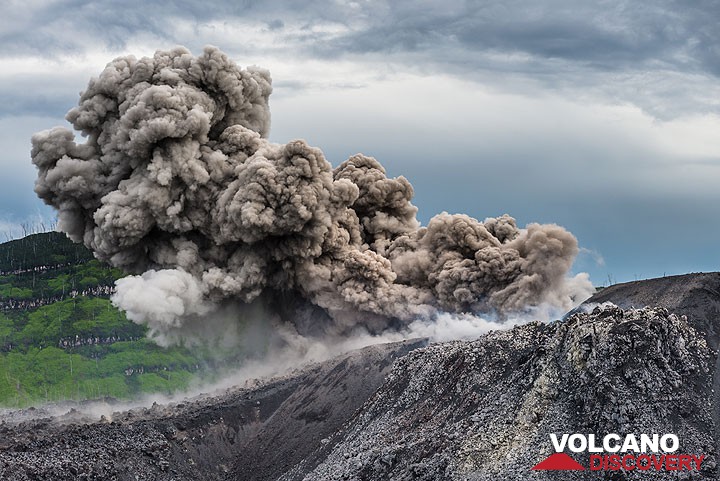 Strombolian explosion from the active vent in Ibu's lava dome (Dec 2014)
Only a few eruptions have been recorded from Ibu in historical time, the first was a small explosive eruption from the summit crater in 1911. An eruption producing a lava dome that eventually covered much of the floor of the inner summit crater began in December 1998.
Typical eruption style:
Explosive
Ibu volcano eruptions:
2012-ongoing, 2009, 2008, 2004-05, 2001, 1998-99, 1911
Lastest nearby earthquakes:
Time
Mag. / Depth
Distance/Location
Tuesday, July 5, 2022 GMT (1 quake)
Jul 5, 2022 5:27 pm (GMT +9)

(Jul 5, 2022 08:27 GMT)




3.2


137 km
45 km (28 mi)
Molucca Sea, 86 km north of Ternate, North Maluku, Indonesia
Background
Ibu volcano, located along the NW coast of Halmahera Island, is a stratovolcano with a truncated summit and a number of large nested summit craters. The inner crater, 1 km wide and 400 m deep, contained several small crater lakes through much of historical time. The outer crater, 1.2 km wide, is breached on the north side, creating a steep-walled valley. A large parasitic cone is located ENE of the summit. A smaller one to the WSW has fed a lava flow down the western flank. A group of maars is located below the northern and western flanks of the volcano.
Ibu Photos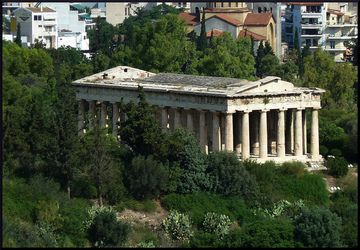 The temple of Ephaistos in Athens, tribute to the God of Volcanoes. (Photo: Nathalie Livingstone)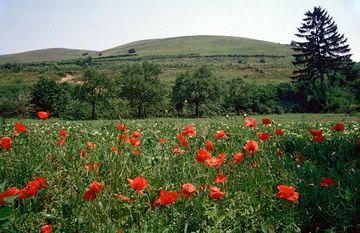 The volcano complex Kaiserstuhl is situated in the south west of Germany near the city of Freiburg. It is one of the most interesting volcanoes in Germany and for example...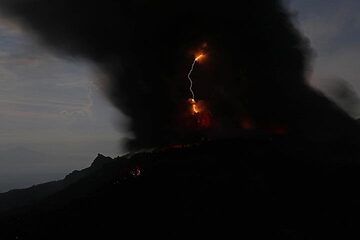 Ash eruption with volcanic lightning, from Gunung Ibu, View From Campsite, Halmahera, North Maluku, Indonesia (Photo: Jay Ramji)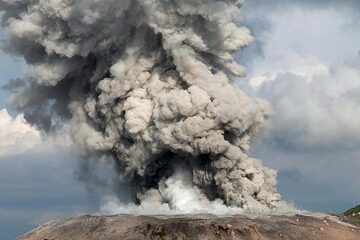 Ash Eruption From Gunung Ibu, View From Campsite, Halmahera, North Maluku, Indonesia (Photo: Jay Ramji)
Ibu volcano tours:

Volcanoes and Spices
(17-day volcano trekking tour to the Molucca Sea: N-Sulawesi, Karangetang and Halmahera)

See also: Sentinel hub | Landsat 8 | NASA FIRMS