Carte des volcans actuellement en éruption
En premier plan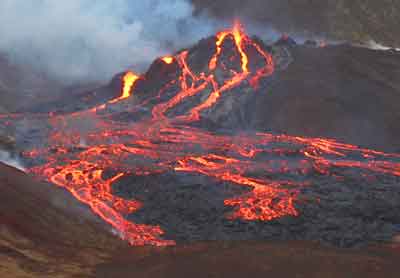 Éruption volcanique en Islande 2021
Une nouvelle éruption volcanique a commencé sur la péninsule islandaise de Reykjanes en mars 2021. Suivez les dernières actualités et mises à jour sur cet événement remarquable!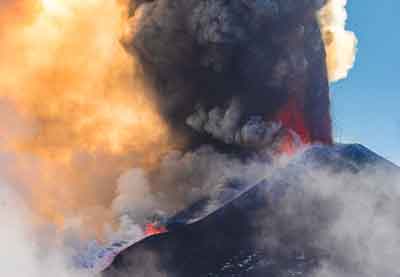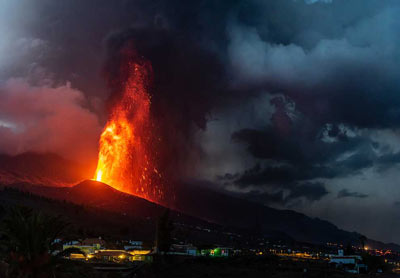 Eruption 2021 photos
Look at pictures from the spectacular volcanic eruption on La Palma Island during Sep-Oct 2021, sorted and annotated in chronological order!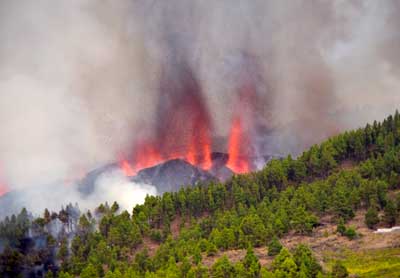 Volcanic eruption Sep 2021
Follow the new volcanic eruption on La Palma Island, the first since 1971! We collect infos, links and news latest always on top.
Blog articles
lun., 23 août 2021, 20:05
Famed for its link with the legend of the lost city of Atlantis and Poseidon – God of the sea – the Greek volcanic island of Santorini is now once again claiming its strong connection to the Aegean Sea that surrounds it. ...
Read all
dim., 4 juil. 2021, 19:28
Explosive ash plumes often result in awe-inspiring displays of volcanic lightning. This occurs when silicate materials from rocks in a volcanic eruption break apart and they encounter each other in the middle of the turbulent eruption plume, or when ash particles rub together after being ejected. The ash particles exchange electrons, creating an imbalance in the positive and negative charges – to neutralise this imbalanced electrical field, a bolt of lightning zaps through the charged clusters, creating the spectacular volcanic lightning bolts we often observe during an explosive, ash-rich eruption. ...
Read all