Bir Borhut volcano
Updated: Jul 5, 2022 10:16 GMT -
Refresh
volcanic field ca. 600 m / 1,800 ft
Arabian Peninsula (World), 15.55°N / 50.63°E
Current status: normal or dormant (1 out of 5)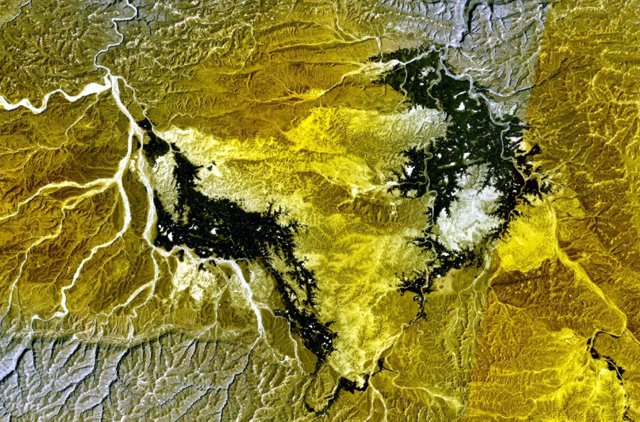 NASA Landsat7 image (worldwind.arc.nasa.gov) showing the darker lava flows of Borhut volcano south and west of the Wadi al Masilah in eastern Yemen
Bir Borhut volcano is an active, but almost unknown volcano in eastern Yemen near the Gulf of Aden. Old documents tell of volcanic activity in the 10th century, and it was reported to have still been "smoking" in 1813.
Typical eruption style:
effusive
Bir Borhut volcano eruptions:
1813 (?), 905 AD (?)
Lastest nearby earthquakes:
No recent earthquakes
Background
Geologic maps and satellite images of the Arabian Peninsula show young, probably basaltic lava flows in an area south and west of Wadi al Masilah river valley.



See also: Sentinel hub | Landsat 8 | NASA FIRMS