Ch'uga-ryong volcano
Updated: Jul 5, 2022 13:06 GMT -
Refresh
Shield volcano 452 m / 1,483 ft
North/South Korea, 38.33°N / 127.33°E
Current status: (probably) extinct (0 out of 5)
Typical eruption style:
unspecified
Ch'uga-ryong volcano eruptions:
unknown, no recent eruptions
Lastest nearby earthquakes:
No recent earthquakes
Background
An area of extensive basaltic lava flows occupies a graben, the NNE-SSW-trending Ch'uga-ryong rift, that cuts diagonally across the demilitarized zone between North and South Korea. One 40-km-long lava flow originated from the low Ap-san shield volcano, which has a 200-m-wide summit crater and more than 20 satellitic cones. Another voluminous late-Pleistocene lava flow is 60 km long. Alkaline basaltic lava flows at the SW portion of the rift were erupted over Precambrian sediments and igneous rocks, and were estimated by Lee (1981) to be late-Pleistocene or early Holocene in age.
---
Smithsonian / GVP volcano information
Ch'uga-ryong Photos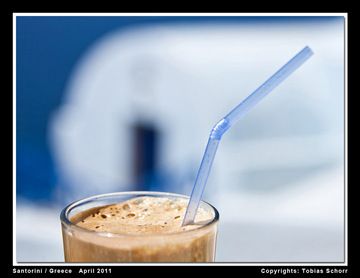 Greek Frapé : 1 spoon of Néscafé®, 1 glas of cold water, sugar, fresh milk. Get all in a mixer and put some ice cubes to keep it cool. Ideal drink for summer time! (Photo...
Kirchendach und Bougainvilla Blüten (Photo: Tobias Schorr)
stratovolcano Mount Pico in clouds, highest mountain of Portugal, view from Lajes do Pico, Pico Isl., Acores (Photo: WNomad)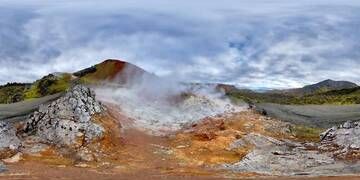 Brennisteinsalda / Landmannalaugar / Iceland Sep 2014 (Photo: Martin Hertel)

See also: Sentinel hub | Landsat 8 | NASA FIRMS