El Tatio volcano
hydrothermal field 4280 m / 14,042 ft
Chile / Argentinien (Norden) + Bolivien, Südamerika, -22.35°S / -68.03°W
Current status: (probably) extinct (0 out of 5)
El Tatio is one of the most impressive thermal areas of the Andes. The geothermal field is located in northern Chile within a depression east of a chain of older volcanoes, Cerro Deslinde, Cerro Volcán, Cerros del Tatio, and Volcán Tatio.
The Hoyada de Los Geisers del Tatio geothermal field covers 30 sq km and contains 85 fumaroles and solfataras, 62 hot springs, 40 geysers, 5 mud volcanoes, and extensive sinter terraces. It is the world's third largest geyser field and the largest geothermal area in the southern hemisphere.
It has been tried to install geothermal energy plants, but the remoteness of the area and difficulty in providing infrastructure prohibited its development.
Typical eruption style
: explosive
El Tatio volcano eruptions
: none within the past 10,000 years
Latest nearby earthquakes
| | | |
| --- | --- | --- |
| Time | Mag. / Depth | Distance/Location |
Background
Quaternary (Guest and Sanchez, 1969); not Holocene (Moreno, 1985).
---
Source: Smithsonian / GVP volcano information
El Tatio Photos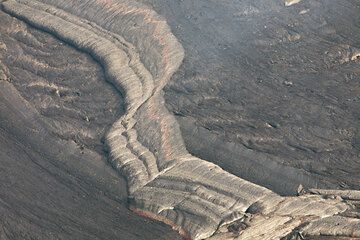 The smooth crust of the lake is broken into plates, which are moving against or away from each other, simulating plate tectonics. Above, a miniature mid-ocean spreading z...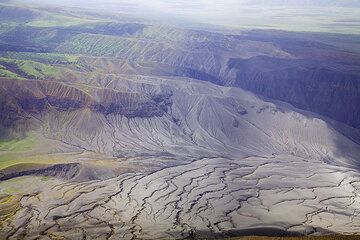 Ash falls from eruptions during the past weeks have been concentrated in a sector west of the volcano according to prevailing easterly winds. Much of the vegetation on th...

See also: Sentinel hub | Landsat 8