Los Flores volcano
Updated: Aug 17, 2022 22:35 GMT -
Refresh
Volcanic field 520 m / 1706 ft
Mexico, 22.58°N / -99.38°W
Current status: (probably) extinct (0 out of 5)
Typical eruption style:
unspecified
Los Flores volcano eruptions:
None during the past 10,000 years
Less than few million years ago (Pleistocene)
Lastest nearby earthquakes:
No recent earthquakes
Background
The Tertiary-to-Quaternary Los Flores volcanic field is located in the rugged limestone peaks of the Sierra Madre Oriental at the conjunction of the states of Tamaulipas, Nuevo León, and San Luis Potosí in eastern México. Basaltic lava flows of the Mexican Basin and Range Province erupted in the valleys formed by late-Mesozoic faulting and folding that formed the NNW-SSE-trending Sierra Madre Oriental. One massive youthful, but undated Quaternary pahoehoe lava flow traveled about 80 km to the SSE down a synclinal valley from Cerro Partido.
---
Source: Smithsonian / GVP volcano information
Los Flores Photos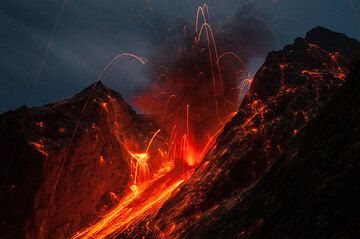 Strong explosion of Batu Tara volcano on the evening of 2 Nov 2014 (Flores Sea, Indonesia) (Photo: Andi / VolcanoDiscovery Indonesia)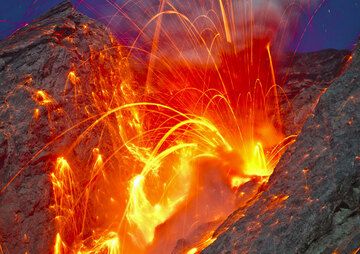 A large, almost vulcanian-style explosion, the biggest we experienced during our stay, detonates with a loud bang and shock wave. Bombs of all sizes are thrown to several...

See also: Sentinel hub | Landsat 8 | NASA FIRMS