San Pedro volcano
Updated: Dec 3, 2022 21:44 GMT
-
stratovolcano 6145 m / 20,161 ft
Northern Chile, Bolivia and Argentina (South America), -21.88°S / -68.4°W
Current status: normal or dormant (1 out of 5)
San Pedro volcano in the Atacama desert of northern Chile is one of the highest active volcanoes in the world.
San Pedro volcano is a twin volcano with 2 peaks, San Pedro (the western summit) and the older sister volcano San Pablo (6092 m) in the east.

A large debris avalanche, similar to the one at Mt St Helend in 1980, occurred at San Pedro in the past, and the present-day cone grew within the depression. The debris avalanche deposit is visible on the western lower slopes of San Pedro.
Thick dacitic lava flows with steep-sided fronts cover the upper slopes of San Pedro's cone which has a crater. There is a young-looking scoria cone on the western flank (La Poruña), which erupted an 8 km-long lava flow about 103,000 years ago.
Reports of varying degrees of reliability have recorded a number of eruptions in the past centuries.

Note: a volcano with the same name is at Lake Atitlán in the Guatemalan Highlands, forming the prominent group of San Pedro, Tolimán, and Atitlán volcanoes.
Typical eruption style:
explosive and effusive
San Pedro volcano eruptions:
1960(?), 1938, 1923(?), 1917(?), 1916(?), 1911, 1901, 1891(?), 1877(?), 1870(?)
Latest nearby earthquakes
Time
Mag. / Depth
Distance/Location
Saturday, December 3, 2022 GMT (1 quake)
Dec 3, 2022 8:42 am (GMT -3)

(Dec 3, 2022 11:42 GMT)




3.4


111 km
42 km (26 mi)
42 km northeast of Calama, Provincia de El Loa, Antofagasta, Chile
Thursday, December 1, 2022 GMT (1 quake)
Dec 1, 2022 8:17 am (GMT -3)

(Dec 1, 2022 11:17 GMT)




3.5


119 km
28 km (17 mi)
106 km northeast of Calama, Provincia de El Loa, Antofagasta, Chile
Wednesday, November 30, 2022 GMT (1 quake)
Nov 29, 2022 9:35 pm (GMT -3)

(Nov 30, 2022 00:35 GMT)




4.6


163 km
22 km (14 mi)
95 km northeast of Calama, Provincia de El Loa, Antofagasta, Chile
Monday, November 28, 2022 GMT (1 quake)
Nov 28, 2022 8:11 pm (GMT -3)

(Nov 28, 2022 23:11 GMT)




4.6


124 km
9.9 km (6.2 mi)
89 km northeast of Calama, Provincia de El Loa, Antofagasta, Chile
Saturday, December 3, 2022 GMT (1 quake)
Dec 3, 2022 8:42 am (GMT -3)

(Dec 3, 2022 11:42 GMT)




3.4


111 km
42 km (26 mi)
42 km northeast of Calama, Provincia de El Loa, Antofagasta, Chile
Thursday, December 1, 2022 GMT (1 quake)
Dec 1, 2022 8:17 am (GMT -3)

(Dec 1, 2022 11:17 GMT)




3.5


119 km
28 km (17 mi)
106 km northeast of Calama, Provincia de El Loa, Antofagasta, Chile
Wednesday, November 30, 2022 GMT (1 quake)
Nov 29, 2022 9:35 pm (GMT -3)

(Nov 30, 2022 00:35 GMT)




4.6


163 km
22 km (14 mi)
95 km northeast of Calama, Provincia de El Loa, Antofagasta, Chile
Monday, November 28, 2022 GMT (1 quake)
Nov 28, 2022 8:11 pm (GMT -3)

(Nov 28, 2022 23:11 GMT)




4.6


124 km
9.9 km (6.2 mi)
89 km northeast of Calama, Provincia de El Loa, Antofagasta, Chile
San Pedro Photos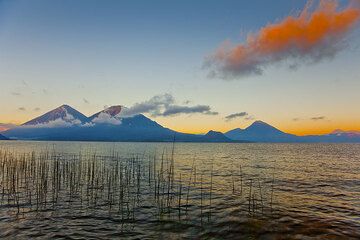 Atitlán, Toliman, and San Pedro volcanoes (Photo: Tom Pfeiffer)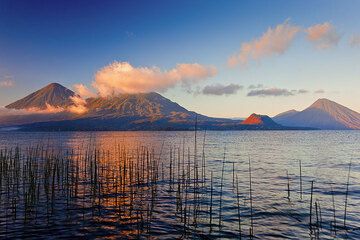 Early morning at the shore of Lake Atitlán with Atitlán, Toliman and San Pedro volcanoes in the background (Photo: Tom Pfeiffer)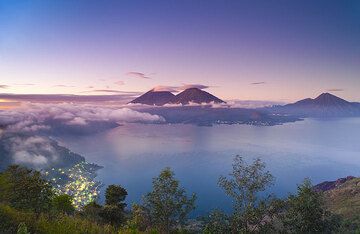 Lake Atitlán at sunrise with Toliman and Atitlán and San Pedro volcanoes (Photo: Tom Pfeiffer)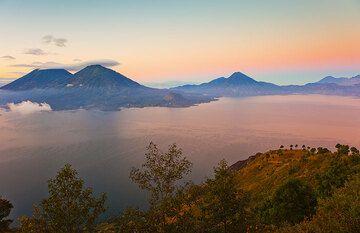 Sunrise above the Lake Atitlán with Atitlán, Toliman and San Pedro volcanoes behind (Photo: Tom Pfeiffer)




See also: Sentinel hub | Landsat 8 | NASA FIRMS