Cuxliquel volcano
Typical eruption style
: unspecified
Cuxliquel volcano eruptions
: None during the past 10,000 years
Less than few million years ago (Pleistocene)
| | | | |
| --- | --- | --- | --- |
| Time | Mag. / Depth | Distance | Location |
Background:
A Quaternary lava-dome complex lies in the center of a semi-arcuate depression of uncertain origin near the city of Totonicapán. A small symmetrical lava dome, Cerro de Oro, is located on the ESE flank of the larger edifice, 3029-m-high Cuxliquel. The headwaters of the Río Samalá trace an arcuate path around the dome complex beginning on its SE side around to the north side and then to the SW. Thick Los Chocoyos pyroclastic-flow deposits from the eruption that formed Atitlán caldera to the SE fill much of the basin and extend down the Río Samalá to the SW.
---
Source: Smithsonian / GVP volcano information
See also:
Sentinel hub
|
Landsat 8
More on VolcanoDiscovery: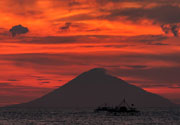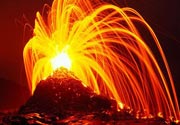 Volcano Tours on Hawai'i
: The Hawaiian Islands are not only home to the most active volcanoes in the world, Kilauea and Mauna Loa on the Big Island, but also boast a unique natural environment. Born by volcanic activity of a very active hot spot in the middle of the Pacific Plate, they are a showcase of natural history.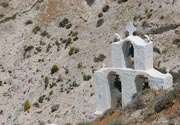 Private geology tour on Santorini
: We offer you private geology tours to get to know the extraordinary geology and natural history of the island, but also aspects of the deep connection with its cultural history and archaeology.