Dallol volcano
Updated: Dec 5, 2022 01:23 GMT
-
hydrothermal field -48 m / -157 ft
Danakil desert, Ethiopia, 14.24°N / 40.3°E
Current status: normal or dormant (1 out of 5)
Last update: 24 Feb 2022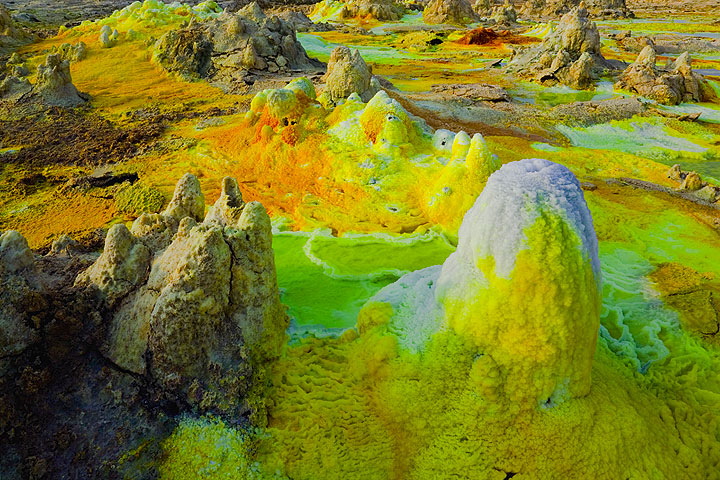 Bizarre landscape at Dallol volcano
The Dallol volcano, or rather the Dallol hydrothermal field is located in a remote part of the northern Danakil Depression in NE Ethiopia. It is the lowest known sub-aerial volcanic area in the world.
Dallol is one of the world's most spectacular landscape: a vast area of uplifted thick salt deposits affected by intense fumarolic activity, probably caused by an active volcanic system beneath several kilometers of evaporation salt deposits.
Dallol is said to be the hottest place on the planet, with average annual temperatures well above 30 deg C.
The area commonly referred to Dallol volcano contains the approx. 1.5 x 3 km wide Dallol "mountain" (rising about 50 m above the great salt lake) near the border with Eritrea, and nearby warm springs including the Yellow Lake, the Black Mountain with the Blue Lake, said to be an explosion crater from a hydrothermal eruption in 1926.
Dallol is famous for its hot brine, and multicolored white, pink, red, yellow, green, gray and black salt deposits, hot springs and miniature geysers. These bizarre structures form in a complex interaction of solution and recrystallization processes driven by hydrothermal waters and rapid evaporation.
Typical eruption style:
Phreatic explosions. Strong hydrothermal activity at present.
Dallol volcano eruptions:
1926
Latest nearby earthquakes
No recent earthquakes
Background
Dallol overlies several km of quaternary evaporates which contain large amounts of potash (potassium carbonate, K2CO3) that were quarried by shifting mining companies for most of the 20th century.
It is believed that Dallol, located on the main rift axis of the Danakil depression, is caused by an active basaltic volcano located under the layers of salt. The roughly circular depression on top of Dallol mountain was suggested to be a collapse crater.
The only known volcanic activity was a phreatic explosion in 1926 that produced a 30 m wide crater at the foot of the Black Mountain.
Dallol Photos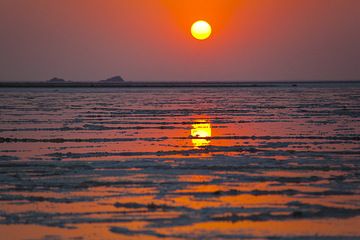 Sunrise over the salt lake. (Photo: Tom Pfeiffer)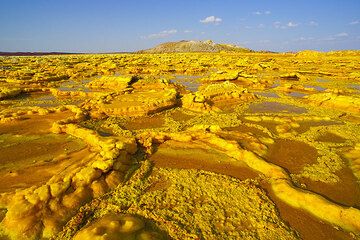 Yellow salt crust at Dallol (Photo: Tom Pfeiffer)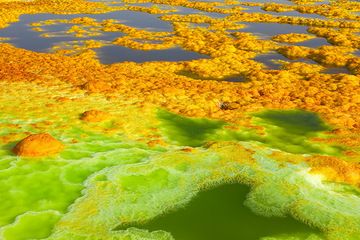 Colorful salt ridges dividing green and blue water ponds at Dallol volcano. (Photo: Tom Pfeiffer)
Bizarre shapes and orange salt surfaces... (Photo: Tom Pfeiffer)




See also: Sentinel hub | Landsat 8 | NASA FIRMS
Dallol volcano tours
14 days expedition to Erta Ale volcano and Dallol hydrothermal field (Danakil desert, Ethiopia)
14 days / 13 nights - Moderate
Price $ 4530
no scheduled dates at present
in response to recent high activitiy in the Southern crater and growing lava lake (Danakil desert, Ethiopia)
8 days - Moderate
Price $ 2590