Rinjani volcano
Last update:
9 Oct 2018
Typical eruption style
: Explosive
Rinjani volcano eruptions
: 2016 (powerful vulcanian explosion on 1 Aug), 2015, 2010, 2009, 2004, 1994, 1966, 1965, 1953, 1949-50, 1944-45, 1941 (?), 1915, 1909, 1906, 1901, 1900, 1884, 1847
Time
Mag. / Depth
Distance
Location
Tue, 20 Oct 2020 (UTC)
21 Oct 4:02 am (GMT +8)

(20 Oct 20:02:52 UTC)

M 2.9 / 13 km
25 km
Sumbawa Region, Indonesia
Sat, 17 Oct 2020 (UTC)
Sat, 17 Oct 02:29 UTC
M 3.4 / 166 km
23 km
Sumbawa Region, Indonesia
Thu, 15 Oct 2020 (UTC)
Thu, 15 Oct 22:56 UTC
M 2.8 / 78 km
22 km
Sumbawa Region, Indonesia
Wed, 7 Oct 2020 (UTC)
Wed, 7 Oct 04:56 UTC
M 2.5 / 15 km
13 km
Sumbawa Region, Indonesia
Sat, 26 Sep 2020 (UTC)
Sat, 26 Sep 04:33 UTC
M 2.6 / 76 km
19 km
Sumbawa Region, Indonesia
View all recent quakes
Rinjani volcano dominating Lombok island next to Bali forms the second highest peak of the Indonesian volcanoes. It is famous for its beautiful 6 x 8.5 km wide, oval-shaped caldera which contains a 2.5x4.8 km wide lake (Segara Anak) reaching 230 m maximum depth.
Two young cones were built inside the caldera in the eastern part of the caldera, Rombongan and Barujani cones, which is the site of all historic activity, known since 1847, and frequently active. Most eruptions are strombolian type and sometimes form lava flows.
Rinjani is a famous and very rewarding trekking destination.
Fish-eye view over Rinjani's caldera with erupting Barujari cone on 21 Nov 2015 evening (Lombok, Indonesia) (Photo: Martin Rietze)
Strombolian explosion from Barujari cone and reflection on Segara Anak crater lake (Rinjani volcano eruption, Nov 2015, Lombok, Indonesia) (Photo: Martin Rietze)
Eruption lightning at Barujari cinder cone (Rinjani volcano, Indonesia, Dec 2015) (Photo: Fady Kamar)
1944-45 eruption: new islands formed
Startinf 25 Dec 1944, a new vent opened on the NW flank of Barujari (Rombongan) where a new lava dome was formed and remained active until Jan 1945. Two small islands appeared above the surface of the crater lake surface in an area which previously had a water depth of 160 meters.
1994 eruption - lahar kills 30 people
Rinjani started to erupted on 3 June 1994 from the Barujari cone. In the following months, the eruption continued with frequent ash explosions, and occasional small pyroclastic flows. In the interval between 3 and 10 June, more than 172 detonating explosions were recorded by the Sembalun Lawang observatory, located 15 km NE of the volcano.
Near the end of the activity, a tragic accident killed 30 local villagers: on 3 November 1994, a mud flow (lahar) caused by heavy rainfall re-mobilizing loose deposits went down Kokok Jenggak valley, killing the people who were collecting water for their homes.
See also:
Sentinel hub
|
Landsat 8
More on VolcanoDiscovery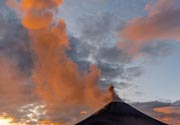 Kamchatka photos
: A growing list of photo galleries taking during our expeditions in this fantastic part of the world, full of volcanoes, unspoiled nature and colors.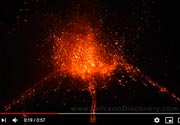 Watch
videos
from our volcano trips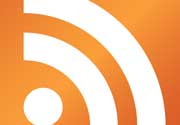 Volcano & Earthquake news feeds
: If you like to use RSS to access the latest news about volcanoes and earthquakes without needing to visit the site, have a look at our available news feeds!