Savan volcano
Shield 901 m / 2956 ft
Kamchatka Peninsula, Russia, 52.21°N / 157.28°E
Current status
: (probably) extinct (0 out of 5) |
Reports
Savan volcano books
Typical eruption style
: unspecified
Savan volcano eruptions
: None during the past 10,000 years
Less than few million years ago (Pleistocene)
| | | | |
| --- | --- | --- | --- |
| Time | Mag. / Depth | Distance | Location |
Background:
Savan is a Pliocene to lower Pleistocene shield volcano (Masurenkov 1980).
---
Source: Smithsonian / GVP volcano information
| | | |
| --- | --- | --- |
| 750 m a.s.l. Half way to Logia the savanna slowly turn into a grass steppe. Some of us take a stroll to a riverbed where beautiful birds nest. (Photo: Tom Pfeiffer) | On our way down, we pass through loose acacia tree savannah. (Photo: Tom Pfeiffer) | Our way leads us through dry savannah with the escarpment of the Rift valley in the background. (Photo: Tom Pfeiffer) |
See also:
Sentinel hub
|
Landsat 8
More on VolcanoDiscovery:
If you find the website useful and would like to support us and help keep it alive and improve it, please consider
making a small donation
.
Thank you!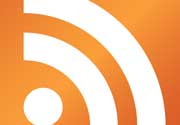 Volcano & Earthquake news feeds
: If you like to use RSS to access the latest news about volcanoes and earthquakes without needing to visit the site, have a look at our available news feeds!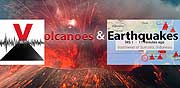 Try our new app!
: Volcanoes & Earthquakes - our new free App for Android shows the latest earthquakes and active volcanoes on a map and as list, as well as volcano news from all the world. You can filter the data shown in various ways, e.g. by magnitude or age of earthquakes, the distance from your location, the status of volcanoes and so on.