Adwa volcano
Updated: Jul 1, 2022 20:09 GMT -
Refresh
Stratovolcano 1733 m / 5,686 ft
Ethiopia, 10.07°N / 40.84°E
Current status: normal or dormant (1 out of 5)
Typical eruption style:
unspecified
Adwa volcano eruptions:
unknown, no recent eruptions
Lastest nearby earthquakes:
No recent earthquakes
Background
Adwa, also known as Aabida, Amoissa, or Dabita, is a stratovolcano in the southern Afar area immediately east of Ayelu volcano. Adwa is younger than the vegetated Ayelu and is a stratovolcano with a 4 x 5 km caldera that originated following eruption of voluminous ignimbrites. A small 2.5-km-wide caldera cuts a trachytic dome extruded in the older caldera. Scoria cones are located on the floor of a circular summit caldera and on its NW and SW flanks. Extensive young basaltic lava flows cover the flanks of Adwa and overlap a sedimentary plain to the SE. Many fumaroles occur within the caldera of Adwa. Satellitic pyroclastic cones and lava domes were considered to be only a few hundred years old (Mohr 1980, pers. comm.).
---
Smithsonian / GVP volcano information
Adwa Photos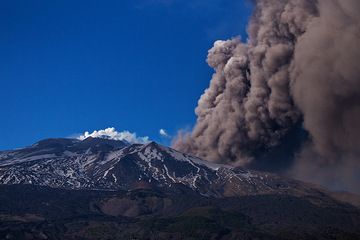 A large ash plume rises from the Valle del Bove: a portion of the lava flow emplaced on the steep western headwall of the depression has collapsed and disintegrated into ...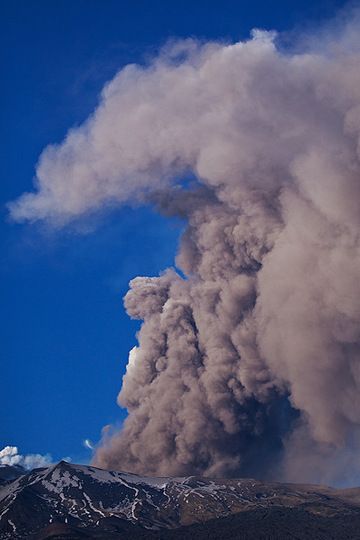 Tall ash plume rising from Etna's Valle del Bove, where a new lava flow descending the steep western headwall of the depressions interacts with snow. (Photo: Emanuela / V...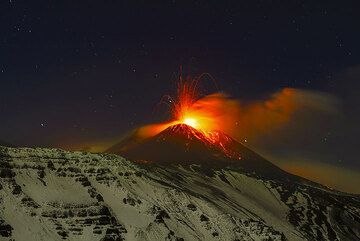 Tall strombolian explosion at the New SE crater and the snow-covered eastern headwall of the Valle del Bove in moonlight. (Photo: Tom Pfeiffer)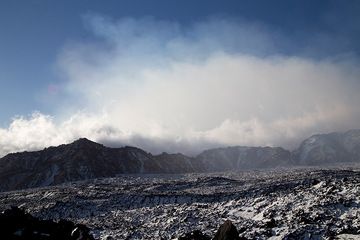 The southern headwall of the Valle del Bove (Photo: Emanuela / VolcanoDiscovery Italia)

See also: Sentinel hub | Landsat 8 | NASA FIRMS