Chaitén volcano
Updated: Feb 5, 2023 00:54 GMT
-
Caldera, lava dome 1122 m
Southern Chile and Argentina (South America), -42.83°S / -72.65°W
Current status: normal or dormant (1 out of 5)
Last update: 11 Dec 2021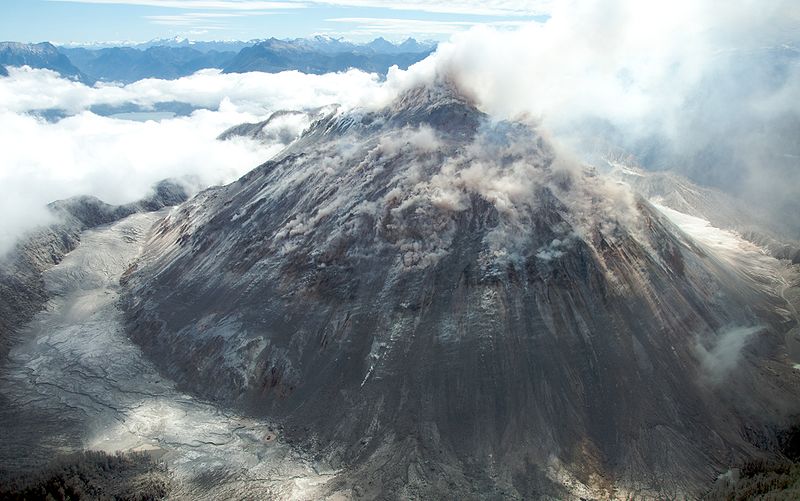 Image of the rhyolitic lava dome of Chaitén Volcano during its 2008-2010 eruption (photo: Sam Beebe)
Chaiten is a caldera volcano in southern Chile that had its first historic eruption on May 2, 2008 when it erupted violently. Ash fall and lahars during the eruption largely damaged the town of Chaitén, which had been evacuated as the eruption started.
Typical eruption style:
Explosive, lava dome growth
Chaitén volcano eruptions:
2 May 2008 (plinian eruption) - 2011
Latest nearby earthquakes
No recent earthquakes
Background
Chaitén is a small, glacier-free late-Pleistocene caldera with a Holocene lava dome located 10 km NE of the town of Chaitén on the Gulf of Corcovado. The north side of the rhyolitic, 962-m-high obsidian lava dome occupying the 3.5-km-wide caldera is unvegetated. Obsidian cobbles from this dome found in the Blanco River are the source of prehistorical artifacts from archaeological sites along the Pacific coast as far as 400 km away from the volcano to the north and south. The caldera is breached on the SW side by a river that drains to the bay of Chaitén, and the high point on its southern rim reaches 1,122 m. Two small lakes occupy the caldera floor on the west and north sides of the lava dome. Moreno (1985 pers. comm.) noted that the nearby volcano of Yelcho listed by the International Association of Volcanology and Chemistry of the Earth's Interior (1973) does not exist.
---
Source: Global Volcanism Program at www.volcano.si.edu/world/volcano.cfm
Chaitén Photos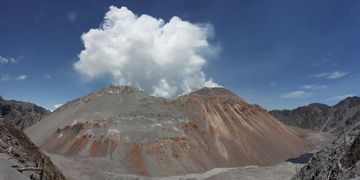 Lava Dome of Chaiten volcano viewed from North Caldera Rim on 6 Dec. 2009 (Stitched Panorama Image). Dome was in phase of degassing and low level extrusion. (Photo: Richa...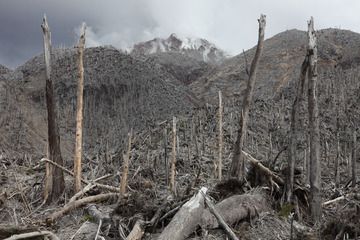 Pyroclastic flows have destroyed forest on the north side of Chaiten volcano's lava dome. (Photo: Richard Roscoe)
The foot of Chaiten volcano's lava dome and damaged vegetation on the surrounding caldera rim. (Photo: Richard Roscoe)




See also: Sentinel hub | Landsat 8 | NASA FIRMS