Kao volcano
Updated: Jul 6, 2022 15:47 GMT -
Refresh
Stratovolcano 1030 m / 3,379 ft
Tonga, Tonga Islands, -19.67°S / -175.03°W
Current status: normal or dormant (1 out of 5)
Typical eruption style:
unspecified
Kao volcano eruptions:
unknown, no recent eruptions
Lastest nearby earthquakes:
No recent earthquakes
Background
The highest and most spectacular volcano of the Tonga Islands, symmetrical Kao volcano rises steeply to 1030 m about 6 km north of Tofua Island. Kao is elongated in a NNE-SSW direction and, with the exception of a small flat area on the SSW coast, rises at angles exceeding 35 degrees to the summit, which has a series of small coalescing craters. The lower flanks of the basaltic-andesite volcano are densely jungled, but the upper slopes are almost vegetation free. No historical eruptions are known from Kao, and fresh-appearing lava flows are not seen, although the absence of sufficient time for erosion to produce deep gullies or high sea cliffs suggests a very recent origin.
---
Smithsonian / GVP volcano information
Kao Photos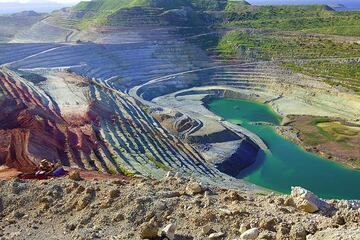 The large kaoline and bentonite quarry on Milos (Photo: Tom Pfeiffer)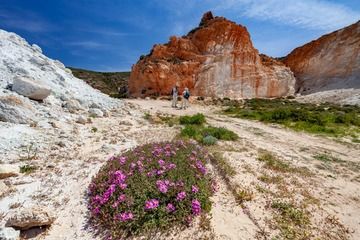 Wild roses at kaolin rocks of the sulfur mines. (Photo: Tobias Schorr)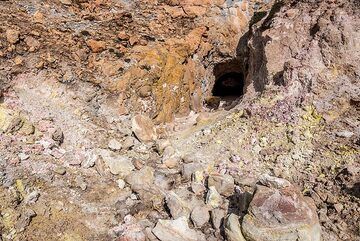 Kaoline which had formed as result of fumarolic and hydrothermal alteration was extracted from a small mine at the Kalamo lava dome. (Photo: Tom Pfeiffer)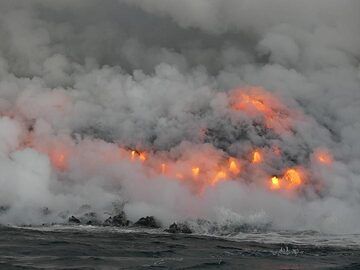 Day 5: A song of fire and water... Lava pouring into the ocean wants to create new land but is immediately attacked by the strong ocean waves. The never ending battle bet...

See also: Sentinel hub | Landsat 8 | NASA FIRMS